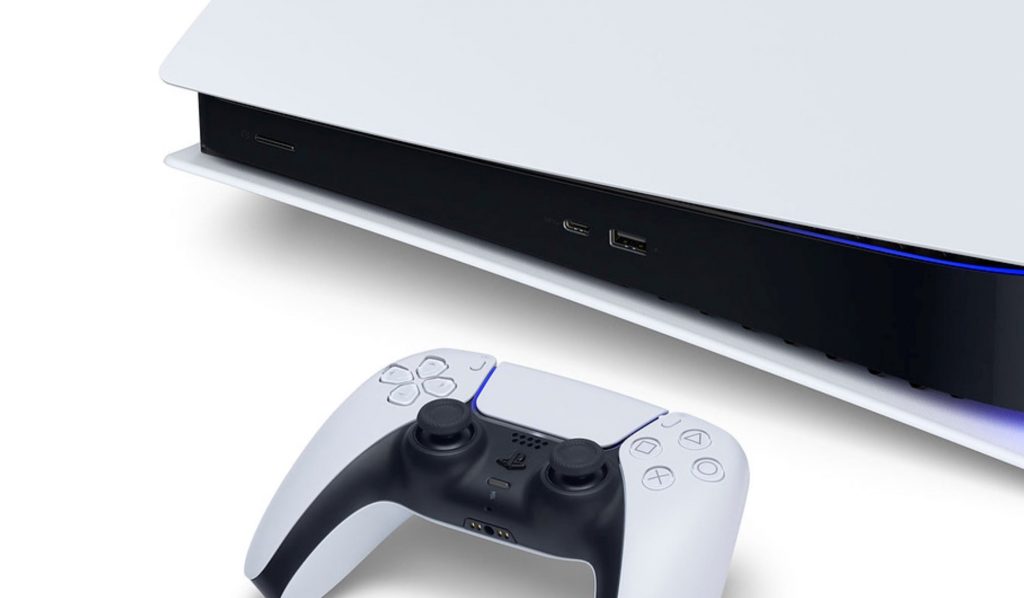 PS5 is the clear front runner for the next generation crown according to analyst reports and surveys thus far. However, until recently these indicators for Sony dominance hasn't factored in the recently revealed Xbox Series S.
Ampere Analysis is a data, research and analytics firm, specialising in media, content and communications based in the U.K. The firms Head of Games Research, Piers Harding-Rolls has developed a study that compares the market potential of both the PS5 and Xbox Series S/X.
The analyst previously predicted in June that the Playstation 5 would far outsell the Series X by almost 2:1 over the course of the generation.
The market-leading firm has now given new analysis on Microsoft's console positioning. See the next-gen forecast below: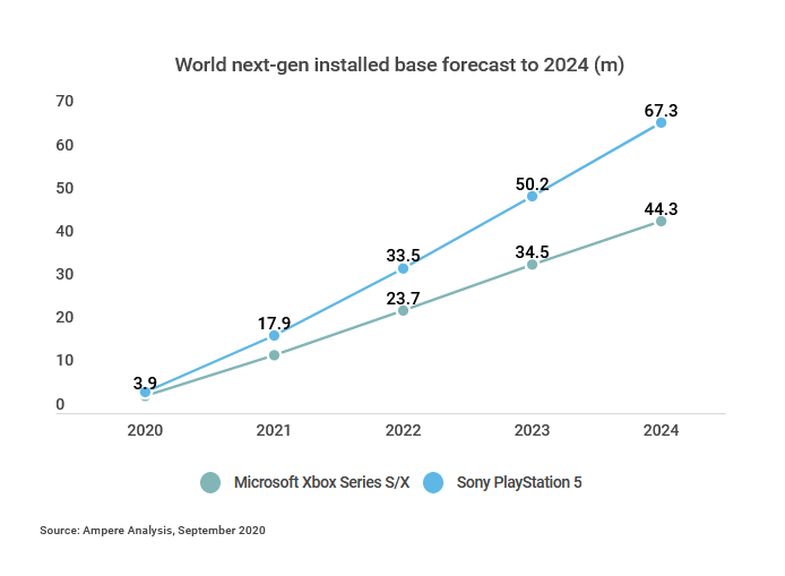 Furthermore, Harding-Rolls added the following on the impact of the Xbox Series S in regards to the forecast:
In terms of the outlook for next-gen Xbox sales, the key assumptions are as follows:

Some sales of Xbox Series X will drop to the cheaper Xbox Series S
A portion of Xbox One sales will transfer to Xbox Series S and result in a more rapid transition to next-gen (and pull forward some sales from later in the cycle)
Some more Xbox One S/X users will be convinced to upgrade at this lower price point compared to the Xbox Series X (expected at $499)
While the Series S has indeed improved Microsoft's competitive outlook for the next-generation, a large disparity remains predicted.
The analyst considers Microsoft's strategy to have put the software giant in a better position to compete with Sony. However, the strength and momentum of the Playstation brand are undeniable as an incredibly successful generation begins to close. Additionally, Sony's huge investments into first-party and exclusive content have the industry's commentariat convinced that PS5 is all but inevitable. Only time will tell which console becomes the next-gen king.
The PS5 and Xbox Series S/X release this Holiday.
Source – [Ampere Analysis]