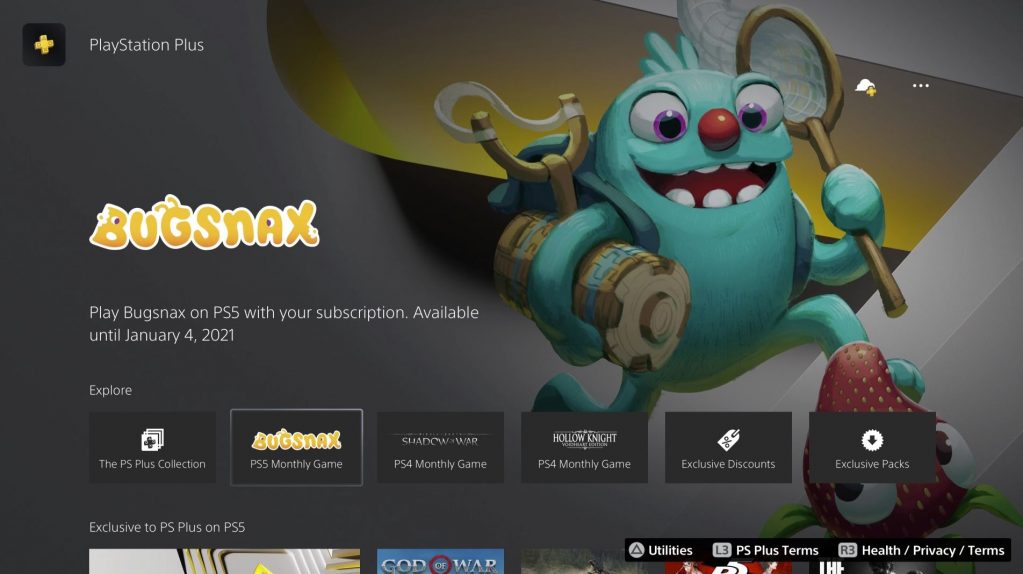 Now that the final PS5 embargo is up, we can give you a look at PS5's PlayStation Plus section, which houses a number of different sections, including the PlayStation Plus Collection, your free games, and a list of discounts.
The PlayStation Plus Collection setting gives you a look at all the games available, whilst each monthly game is separated and gets a nice splash screen and takes you to the download page for the title. All the key information, such as when games leave the service are also placed in more prominent places this time.
The list of discounts uses the same format as the PlayStation Plus collection, but you do get to see prices and the discounts offered, along with the names of the games. You can also sort these games by a number of categories like platform, age rating, and name. There is even a section for PlayStation Plus Exclusive packs for games, such as Fortnite.
We think this page looks really sleek and the fast loading and speediness of it is a major improvement compared to what was on PS4. You can take a tour of the PS5 PlayStation Plus section below:
The PS5 releases on November 12, 2020, in the US and November 19, 2020, in the UK and EU.