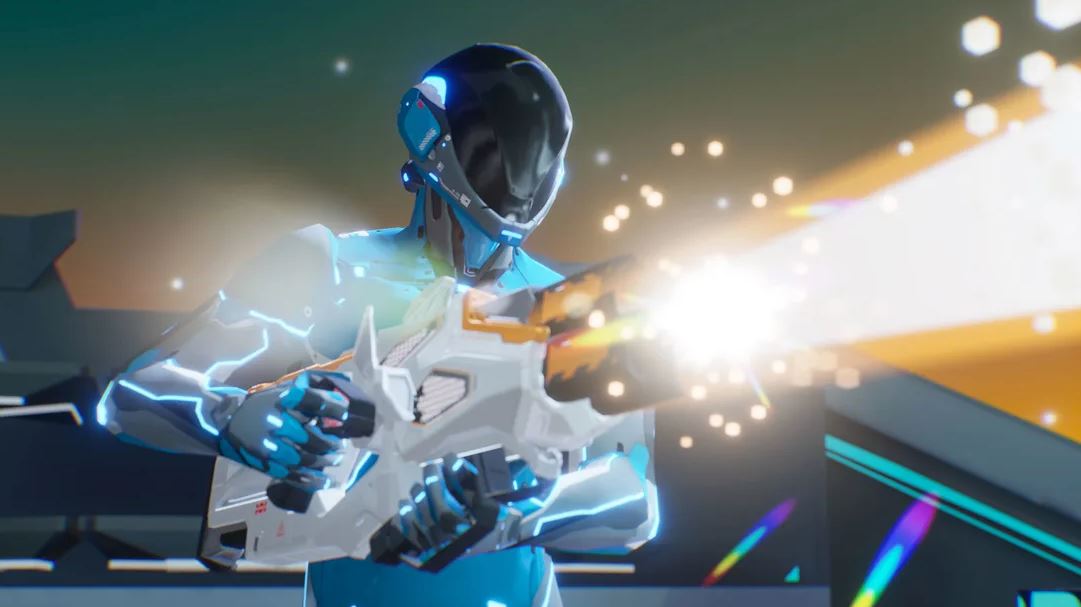 Upcoming multiplayer shooter Solaris Offworld Combat is getting a surprise release on PSVR tomorrow, May 18, 2021.
The shooter, which previously released on Oculus platforms is a 4v4 game where you are in a future esports team, televised on the Virtual Holofields. The main goal of the game is to hold a control point as it moves around the map, watching out for traps and ensuring victory by using skills and equipment.
Each round starts off with a pistol, but you can find additional weapons around the battlefield. With PSVR Aim Controller support and leaderboards, you can rise to the top of rankings, while unlocking a variety of cosmetic items.
You can watch the Solaris Offworld Combat reveal trailer below:
Developed by First Contact Entertainment, this is the team's second multiplayer shooter after the smash hit Firewall: Zero Hour, which was hugely popular on PSVR.
Solaris Offworld Combat releases for PSVR for PS4 on May 18, 2021, and is playable on PS5 via backwards compatibility.
Source – [PlayStation Blog]