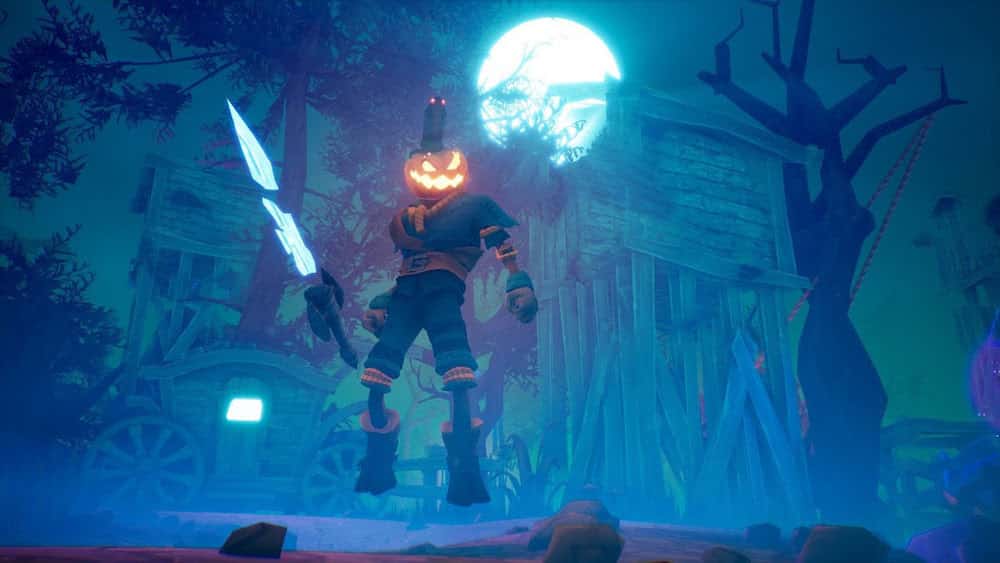 Spooky platformer Pumpkin Jack is launching on PS5 and Xbox Series X/S on October 27, Thunderful and Headup have announced.
Pumpkin Jack arrives on Sony and Microsoft's next-generation consoles packing a spine-chiming array of extras, including 60 FPS, ray-tracing, which complements the already-vibrant and atmospheric visuals.
You'll be able to select from a Performance Mode that sets its sights on up to 4K resolution at 60 FPS, or pump for the Quality Mode which allows up to 4K at 30 FPS, alongside ray-tracing and improved shadow effects.
Not only that, but there's Cross-Buy available too, so if you buy Pumpkin Jack on PS5 you'll get the PS4 version too, and vice versa.
The game's developer, Nicholas Meyssonnier, commented:
Pumpkin Jack may be a retro throwback to the golden age of 3D platformers, but it elevates it with contemporary graphics that have never looked better, thanks to the new gen's ray-tracing enhancements. This is the definitive edition of Pumpkin Jack, arriving just in time for Halloween!
Pumpkin Jack is coming to PS5 and Xbox Series X/S just in time for Halloween on October 27, 2021. You can read our review of the original version of the game here.