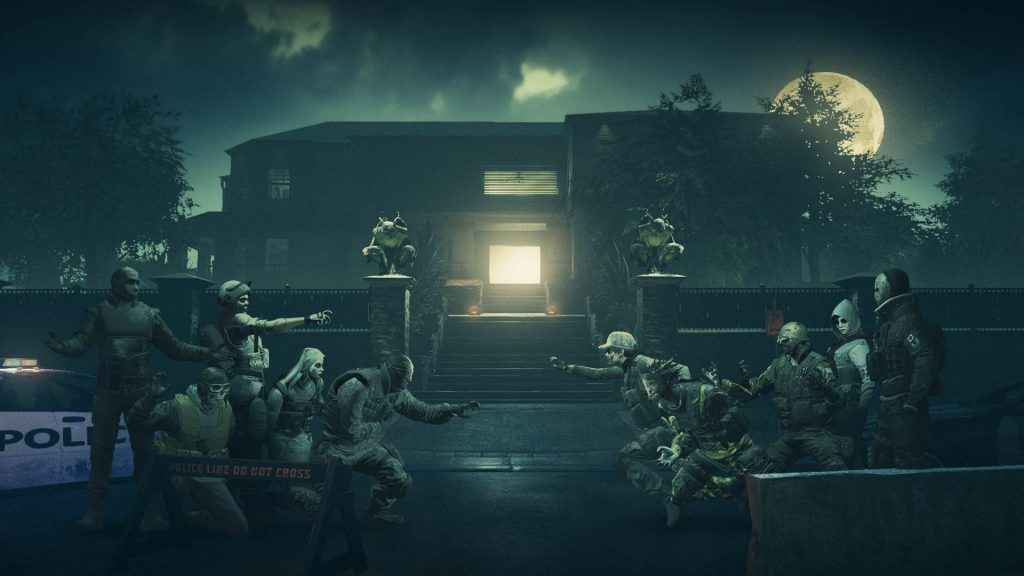 Ubisoft has just unveiled a brand new event for Rainbow Six Siege. The Rainbow Six Siege Mad House event will run from today, October 25, to October 31. Firstly, a brand new playlist has been added to the game. The titular 'Mad House' playlist has players choose from five pre-selected attackers (Ash, Thermite, Buck, Hibana, and Finka) and five pre-sele defenders (Mira, Vigil, Valkyrie, Jager, and Pulse). You will then try to defeat all of the opponents on a Halloween version of the map 'House.'
All of the operators are in special Halloween costumes. On top of that, new skins have been introduced for five new operators. Finally, the 2017 Halloween Skins are once again available. The Skins for Finka and Thermite can be seen below.



Rainbow Six Siege Mad House – What Else Is There?
The Mad House event also introduces the Crimson Veil Collection, which includes 22 Halloween themed cosmetic items. This pack is available from October 25 to November 5. A Crimson Veil pack can be purchased for 300 R6 Credits.
Players can also earn a Crimson Veil pack upon achieving 30 kills whilst playing the Mad House map. A second pack can also be gained if you achieve 60 kills. Finally, logging in between October 25 and November 5 will net you a third pack.
Ubisoft has also released a trailer for the event.
Inspired by real-world counter-terrorist organizations, Tom Clancy's Rainbow Six Siege puts players in the middle of lethal close-quarter confrontations. For the first time in a Rainbow Six game, players engage in sieges, a new style of assault where enemies have the means to transform their environments into modern strongholds while Rainbow Six teams lead the assault to breach the enemy's position. Breach enemies strongholds as an Attacker or fortify that stronghold and protect your team as a Defender.
Are you excited about this new event in Rainbow Six Siege?