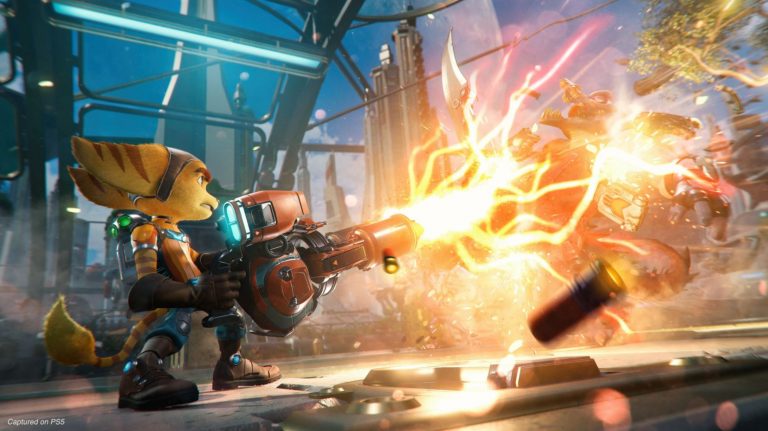 Insomniac Games has revealed that the addition of the PS5 SSD means that the multiple worlds within Ratchet and Clank: Rift Apart are able to load in 'less than a second.'
Ratchet And Clank Rift Apart Dev On Super-Fast Loading Times
Speaking with the Washington Post, game director Mike Daly touched base on the various worlds that players will clap eyes on when transitioning between dimensions, which are more than just pretty backdrops – they're all 'fully fleshed out worlds.'
One of the cool things about it, is that it's all still live gameplay where you can control your character. All those worlds that you're traveling through during those sequences are real, fully fleshed out worlds that you could just, like, stop and play in under other circumstances.
Daly added that these entire worlds are booted up in "less than a second" thanks to the console's SSD, as well as reiterating that players will have the option of playing at 60 FPS via a performance option.
Ratchet and Clank: Rift Apart is due for release exclusively on PS5 in the console's launch window, although an exact date has yet to be pinned down.
[Source – The Washington Post via Gaming Bolt]