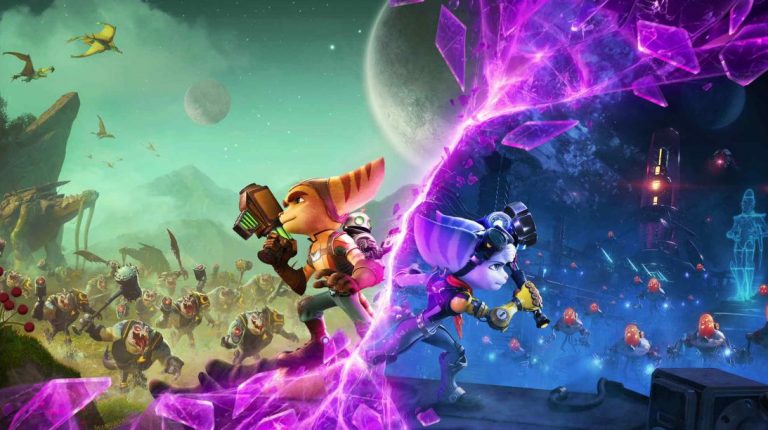 Insomniac Games' Director of Core Technology, Mike Fitzgerald, has revealed that the Ratchet & Clank: Rift Apart Performance Ray-Tracing Mode was something the the team realised they could squeeze into the game at the last minute.
Chatting with Axios, Fitzgerald explained that the PS5-exclusive platformer was only going to launch with the Fidelity and standard Performance Modes. However, it turns out that the team at Insomniac Games realised they could push PS5's hardware a bit more prior to shipping.
This third mode, known as Performance RT, allows Ratchet & Clank: Rift Apart to run at a silky-smooth 60 FPS at a solid resolution, and with ray-tracing enabled. It was added via a day one patch.
There's no point, say, in the middle of production where we say, 'OK, engine's locked, good luck, game team, finish your thing and we're going to move on to the next thing. We have the whole core technology team focused on the quality of 'Ratchet & Clank' until a month after it ships.

As you get towards the end, you find out how much performance you can push out of it.
Related Content – Sony PS5 Complete Guide – A Total Resource On PlayStation 5
Ratchet & Clank: Rift Apart was released on PS5 back in June, and you can have a gander at our full review here.
Recently, Insomniac Games tested an M.2 SSD in the PS5 after Sony made them compatible via a system software beta, noting the results were nearly indistinguishable from the console's internal SSD.