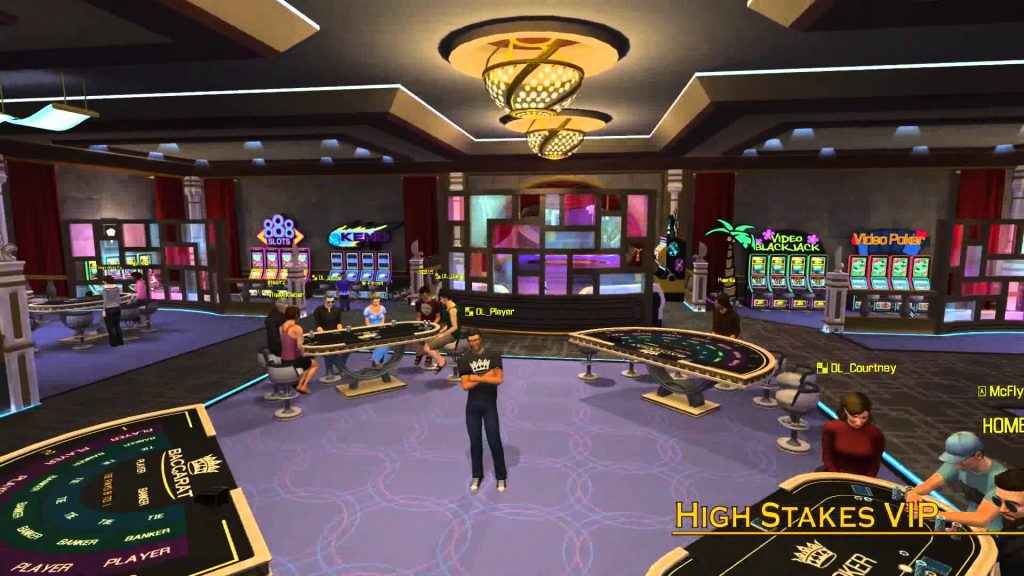 When it comes to online gambling, punters can choose from thousands of platforms and video games out there. However, the cyber world can be unforgiving if you don't do the right thing from the onset. While there are millions of videogames online to play and thousands of casino websites to join, underlying risks associated with internet gaming can take a toll on your finances. On this premise, punters should always read online casino reviews beforehand to steer clear of unforeseen risks.
This post explains in detail why it is important to read not only reviews of online casino games but also those of gaming sites that you intend to join.
Why Reading Online Casinos Review Is Important before Playing
The risk of joining an internet casino without prior knowledge about it is as high as gambling without understanding how a game works. So, before you choose from the top 10 online casinos to join, reading reviews of online casinos is important because of reasons such as:
Learn Your Way around a Gaming Site
Casino gaming sites vary significantly. Reading a review of the best online casino gets you a step ahead of the rest. First off, you find it easier to locate the important features of a casino website after reading through a comprehensive review detailing where to find the sign-up tab, promotions, banking methods, and other useful site features. When you have advanced or prior knowledge of a casino website, you save time signing up. After reading an expert review, it is also easier to find your way around a gaming site.
Most importantly, a trustworthy review should not only focus on the best online casino sites or generous bonuses you stand to claim but also look into the downsides of a gaming platform.
You Get To Forewarned of Red Alerts
Offers on casino websites can be so enticing that they sound untrue. So, before you jump in to experience huge bonuses on any gaming site, go through several trustworthy reviews of the platform in question. Like it is often said, when a deal sounds too good to be true, think twice. The catch is that gamblers who fall prey to anything enticing often end up getting scammed. The bottom line is to read useful and trustworthy reviews before signing up with a casino website. Moreover, always check the comment section to see comments that other players have about the bonuses of a casino website. It is undoubtedly the surest way of getting a clearer picture of a platform you are about to join.
Reasons to Read Videogames Reviews before Playing
There are thousands or even millions of videogames to play online. However, the extent to which a punter accesses video games sometimes depends on the gaming site one joins. The catch is that while casino websites strive to provide their customers with the best games, variety is often as important. So, before settling for something you consider the best online casino game, read about it extensively. Videogame reviews are the truest reflection of what to expect, so here is why punters should read them:
Understand the Basics of a Game Beforehand
While casino game reviews can be general overviews of games you can play online, they are equally important tidbits of important you need before playing a game. For example, slot machine reviews often mention the RTP, features of the paytable, minimum/maximum wager, and game graphics. Such information is vital, especially if you are a novice videogame player or you want to test a game for the first time. For example, without reading Moss: Book II review, it would take a lot more effort and time to finally get the hang of it.
Understand the Risks and Benefits in Advance
Playing video casino games carries with it some risks. And to a greater extent, the chance of losing your wager is higher if you jump straight into playing instead of understanding a game. But when you spend a few minutes reading expert videogame reviews, everything gets clearer as soon as you launch a new casino game. Most importantly, comprehensive video game reviews should explore the risks and benefits of playing slot machines, table games, or poker. Because sometimes risks overweigh the benefits, especially if you are a low roller, play games that require low stakes to minimize losing chances.
Conclusion
There are thousands of online video games and so many casino websites to join that sometimes choosing the ideal is difficult. However, when you read reviews of casino websites and those of videogames, your search for the best games and gaming sites becomes easier. Reviews give insights into gaming sites on issues such as sign-up offers, game graphics, user experience, and many other important aspects. Reading reviews also acquaint punters with the information they need to play like professionals and minimize risks associated with online gambling.