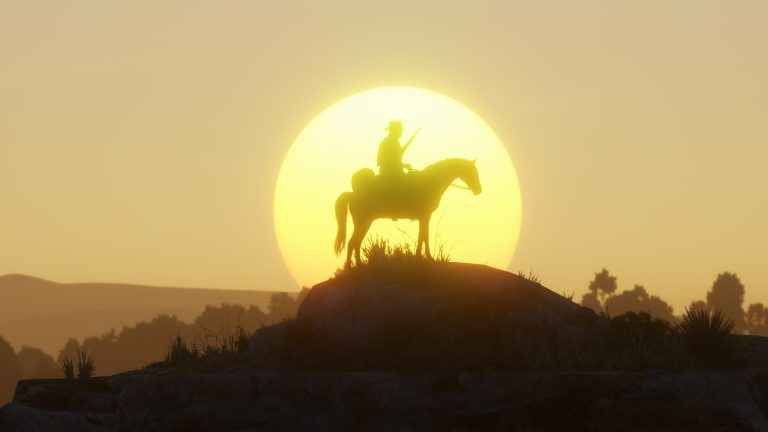 Rockstar Games is breaking out the Jack O' Lanterns for a Halloween-themed Red Dead Online event, with players able to hunt down a Legendary Bounty, equip some spooky masks, and gobble up a handy XP boost among other goodies.
Red Dead Online Halloween Event Detailed
Philip Carlier is the Legendary Bounty you'll want to hunt down, although he's a tough customer that is sure to test your skills to the limit, so be cautious when attempting to apprehend him. Meanwhile, all this week players can hoover up an additional 2,000 Club XP and a 30% XP boost across the following modes:
All A Land of Opportunities Missions
All Free Roam Missions
Shootout Series
Takeover Series
Elimination Series
Race Series
BOUNTY HUNTER:
All Bounty Missions, including Legendary Bounties and Player Bounties
Manhunt and Day of Reckoning Free Roam Events
Bounty Hunter Daily Challenges
TRADER:
Trader Sell Missions
Trade Route Free Roam Event
Trader Daily Challenges
COLLECTOR:
Collector: Collecting Arrowheads
Collector: Collecting Tarot Cards
Collector: Collecting Lost Jewelry
Collector: Weekly Collectible List – Cheaters Suit
Collector: All Full Collectors Set Sales
Condor Egg & Salvage Free Roam Events
Collector Daily Challenges
In addition, players can visit Madam Nazar's to grab various Halloween-themed clobber, including the Freak Mask and Swine Mask. Furthermore, Rockstar is dishing out freebies for Specialist Roles. The Bounty Hunter has access to the Creature Mask, the Trader can grab the Swine Mask, and the Collectors receive the Masquerade Mask.
Red Dead Redemption 2 was released for PlayStation 4 and Xbox One back in October 2018, and has shipped over 25 million copies worldwide. Red Dead Online rolled out in beta form the following month, and saw a full release in May this year.
Read our review of Red Dead Redemption 2 here to see if it was worth waiting eight years for the Wild West prequel.
Rockstar is rumoured to be working on Grand Theft Auto 6, although the company is unsurprisingly keeping mum on the subject.