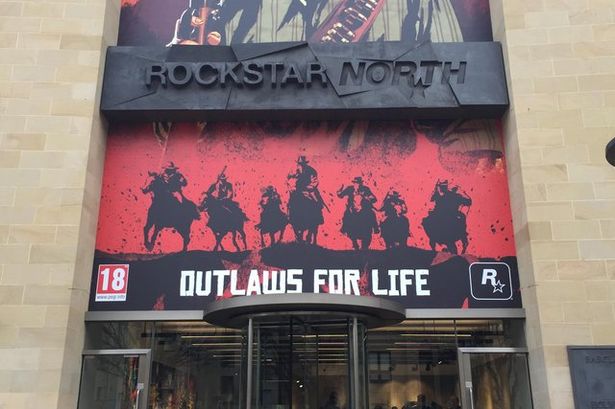 Rockstar North has ignited fresh speculation about a potential GTA 6 reveal after the company ditched the Red Dead Redemption 2 banner that has adorned its Edinburg headquarters. An image of the Wild West prequel has been featured at the company's offices since its launch last October, but Rockstar has now made the decision to remove it — but it remains unknown what will take its place.
Rockstar North Ditches Red Dead 2 Banner, Could GTA 6 Take Its Place?
Rockstar previously used a shot of the three main protagonists from Grand Theft Auto 5 at its company headquarters. In other words, the studio typically advertises its latest release on the front of its offices, so the fact Red Dead 2 is being removed already makes you wonder what could be next on the cards.
GTA 6 rumours have been gathering steam over the past few months, although the latest chatter was dismissed as fake. In addition to the next chapter in the multi-million selling crime series, there's also been talk of Bully 2, but again, Rockstar's keeping mum on the subject.
Rockstar is obviously working on something, but there's a very good chance that whatever it is won't make it out on current-generation consoles. As such, we're probably looking at a PS5 and Xbox Scarlett release for the next Grand Theft Auto or Bully game.
GTA 5 has has been a huge success for Rockstar and publisher Take-Two, shipping over 110 million copies worldwide since its launch in September 2013. Red Dead Redemption 2 likewise has pulled in the punters, selling 25 million copies and raking in $725 sales during its opening weekend.
It's worth pointing out that Rockstar takes its time making new games. GTA 5 turns six-years-old next month, so it's probably time we heard something about the next entry. Then again, Bully 2 would definitely be a welcome addition to Rockstar's library.
Source: Dexerto