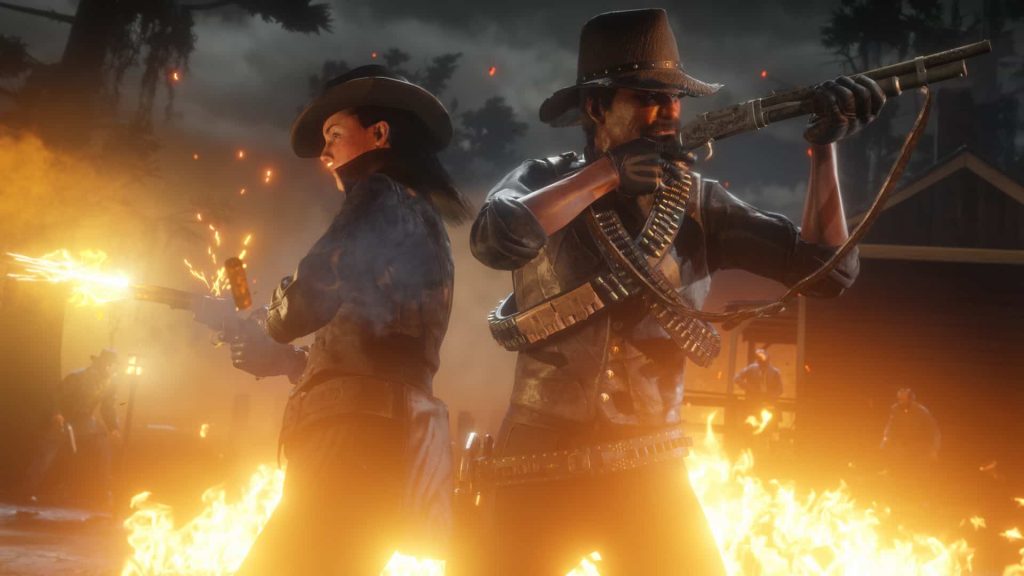 Rockstar Games has announced that Red Dead Online Moonshiners, a new Frontier Pursuit for the popular Wild West romp, will be released on December 13.
Red Dead Online Moonshiner Revealed
Moonshiner allows players to establish their own bootlegging business using this latest Specialist Role, which is well suited for those pausing the Trader path. By perfecting your distillation methods, you'll be able to unlock role-specific skills while avoiding the law and putting rival paddlers out of business.
Traders who have reached Rank 5 or polished off a sell mission will receive an invitation via Cripps to meet up with experienced bootlegger, Maggie Fike, at Emerald Ranch. To get your business up and running, you'll need to fork out for a Moonshine Shack, where you'll conduct your business in the basement.
Here's some more details via Rockstar's blog post:
Owning and operating the Moonshine business is just part of your role. You'll also work with Maggie through a series of story missions to be played solo or cooperatively as you help her get revenge on those who tried to take her down. As you grow the business (and eliminate a rival operation), you'll learn new recipes and techniques that help make your moonshine the best by a country mile.

You'll also have the opportunity to set up your own underground Bar serving your own shine, with customizable décor and the option to add a country band complete with dance floor to entertain your friends and clientele.
There's also other content to look out for alongside Moonshiners, including the Outlaw Pass No.2, new Moonshiner role unlocks, the Navy Revolver, extra clothing options, and Wardrobe slot buffs.
Red Dead Redemption 2 was released on PlayStation 4 and Xbox One in November 2018, and has just arrived for the PC. Read our review of the game here.
Source: Rockstar