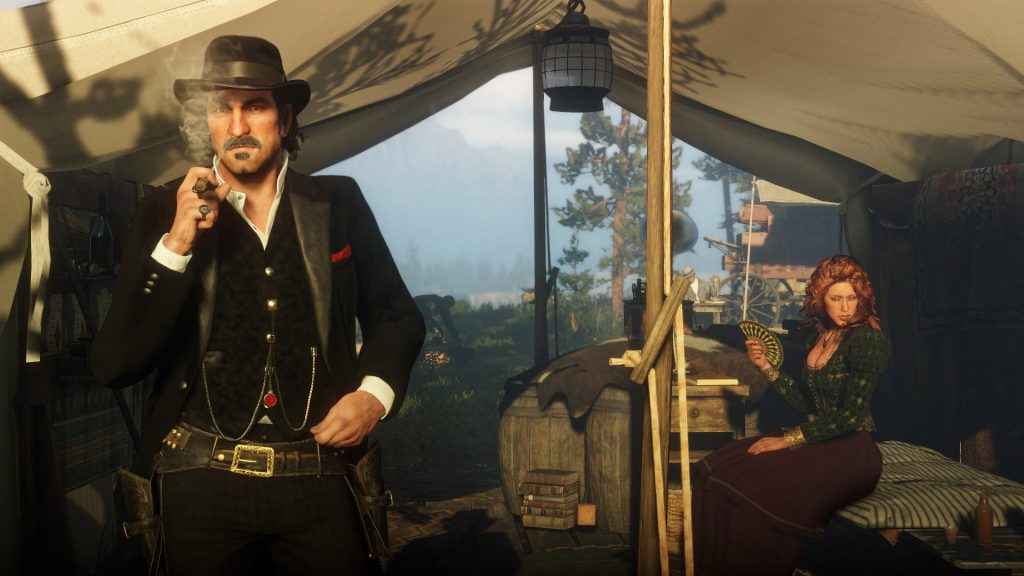 There's a storm brewing in Canada among gamers who pre-ordered Red Dead Redemption 2 from Amazon Canada. Despite Rockstar's latest Wild West adventure launching on 26 October and many pre-ordering in 2017 and even before, there's still no sign of the game for many.
This includes our own Editor-at-large, Jack McCaskill and many of his friends, who are still awaiting an official delivery date. A Reddit thread (and there's many others, including here and here) have also been posted by gamers to gather information about the issue and express their frustrations. It's not just limited to Reddit either, there's forums all over the net with gamers complaining.
Did Amazon CA Deliberately Hold Back RDR 2?
The belief among some of the gaming community is that Amazon CA doesn't want to lose money by shipping a large amount of pre-orders at such a heavy discount. Though this is purely speculation, many Red Dead Redemption 2 fans took the opportunity to pre-order the game with a 20-35% discount for Amazon Prime members as early as June 2016. This was via a special offer that Amazon CA promoted just after E3 2016 and E3 2017.
Many took advantage of up to 35% off RDR 2 and now it's believed Amazon CA could lose thousands if they ship them out due to the volume of orders. However, by deliberately delaying the shipment, it's likely to encourage buyers to cancel their pre-orders and purchase it elsewhere, it's claimed.
Jack was given a guaranteed delivery date of October 26. He received an email on October 6 from Amazon stating that there might be a delay with him receiving Red Dead Redemption 2. After speaking with Amazon CA customer service, he was told it was a technical error that was sent out to all customers who had pre-ordered and that he should ignore it as there are no delay issues with the game.
After checking his order on October 24, he noticed that a shipping label hadn't been generated, which was unusual considering RDR 2 was supposed to be on two-day shipment with a guaranteed delivery date of October 26. At this point, he's told that they have "suffered a setback in the stocking of this item" but that they still may able to deliver the game by launch day.
Amazon CA Claim Red Dead Redemption 2 Supply Issue
October 26 arrives and no game. After contacting Amazon CA again, another representative tells him that there's a 1-2 week delay due to waiting for inventory from the supplier. "There was so many ordered and a lot of people has chatted in or called about the issue. But I do agree with you. I know that Amazon is working very hard to obtain the inventory to ship out these orders as soon as possible," states the agent.
Amazon CA Under Investigation By Canada Competition Bureau
So, Amazon CA's official line is that it's a supply issue. However, such is the volume of complaints from Canadian customers, the problem is now apparently being investigated by the Canada Competition Bureau.
"The evidence point to Amazon pulling some seriously anti-consumer actions in order to force people to cancel the order," writes one angry customer. "As time is a factor for a lot of people, in order to reduce the amount of discounted orders they have to fulfill. I demand that the Competition Bureau look into this matter as soon as is possible."
According to this customer, the Bureau is investigating but has asked more customers to file a complaint so they can build a "solid case".
Looking at the thread, it appears others have now complained too. So, perhaps they'll be an official statement from Amazon CA soon. In the meantime, judging by the statements from gamers affected by the delay, many have already gone elsewhere to ensure they can play Red Dead Redemption 2 to relieve the stress of wondering when their deliveries might arrive.
Such is the frustration from Canadian gamers, there's apparently been attempts to review bomb Red Dead Redemption 2 on the Amazon CA site. At the moment, they are now blocking reviews of the RDR 2, which can see in the screenshot below. Incidentally, this is no reflection on the game. In our Red Dead Redemption 2 review, we scored it a perfect 10/10/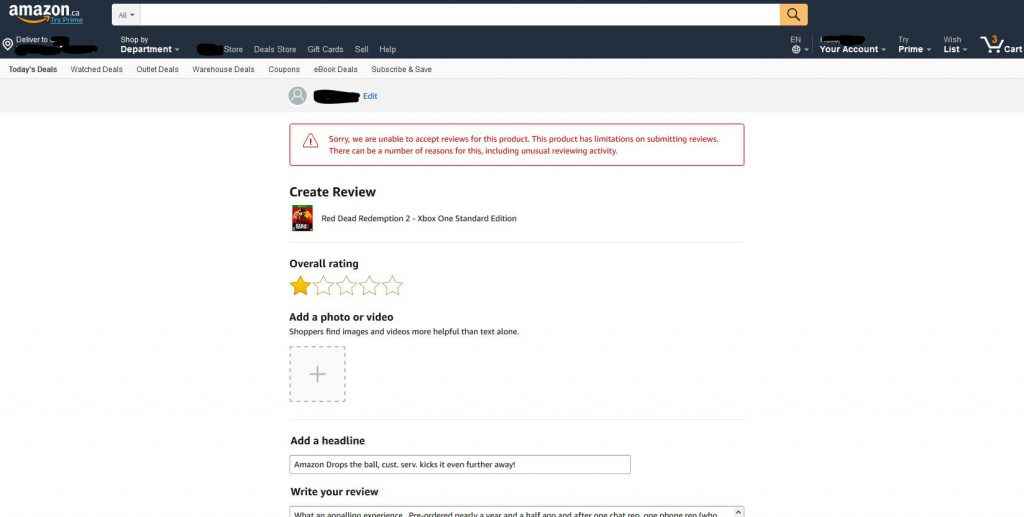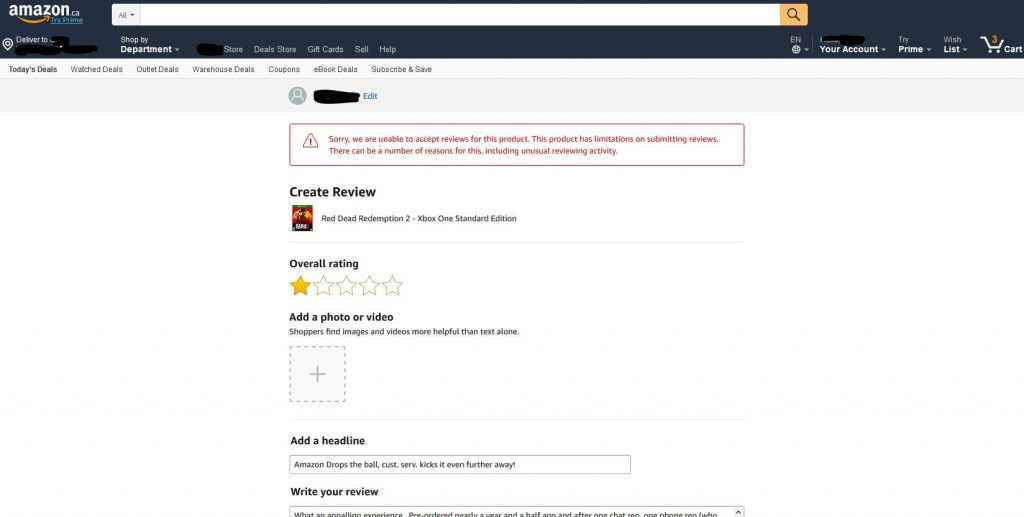 Even if it is a supply issue, it seems incredible that gamers who pre-ordered Red Dead Redemption 2 going back 18 months did not get the game at launch. You'd think that one of the world's biggest retailers would have no issues with the supply of one of this generation's most popular games.
PSU.com reached out to Amazon.ca Public Relations for comment, but they had not responded at the time of publication.