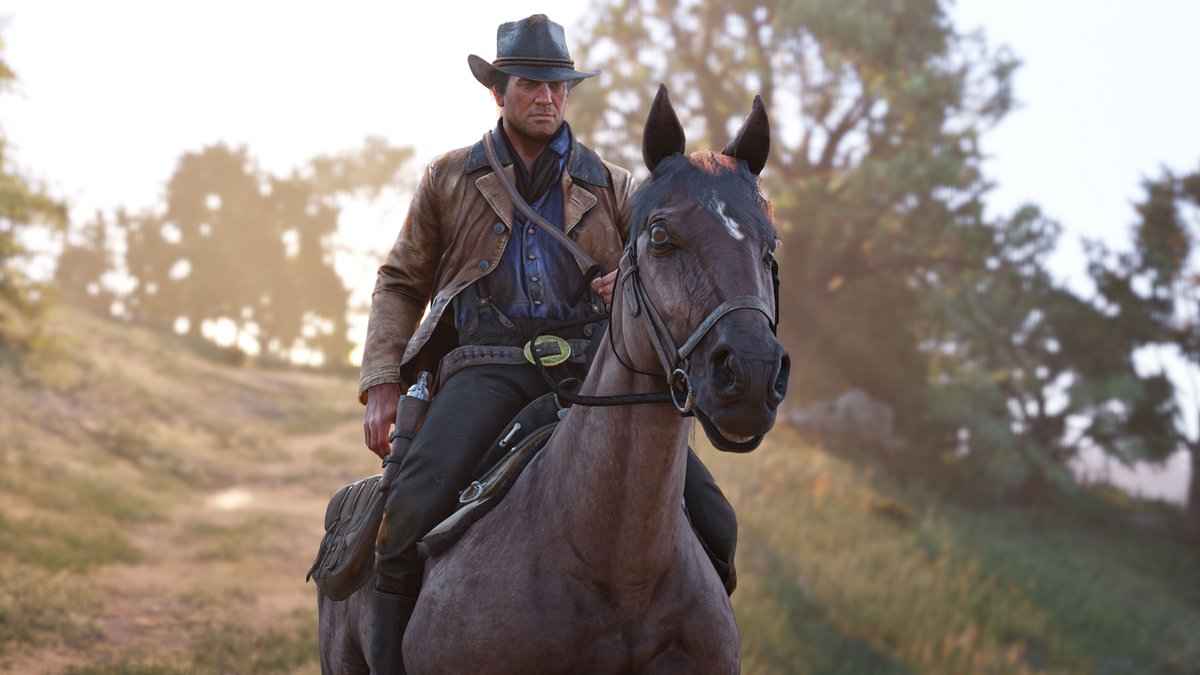 You do remember that PS4 owners are getting 30-days early access content for Red Dead Redemption 2, right? Well, Rockstar Games has now revealed exactly what we're getting.
Available on launch day, PS4 owners will get the Grizzlies outfit skin to dress up main character Arthur Morgan. In November, to coincide with the launch of Red Dead Online, players will get an Arabian horse, High Roller double-action revolver and a unique Alligator skin saddle to pimp your ride.
Red Dead Redemption 2 PS4 Early Access Content
So, let's run through that.
Red Dead Redemption 2 launch content: October 26 – Grizzlies Outlaw Outfit.
Red Dead Online launch: November – Red Chestnut Horse, Alligator Skin Ranch Cutter Saddle, High Roller Double Action Revolver.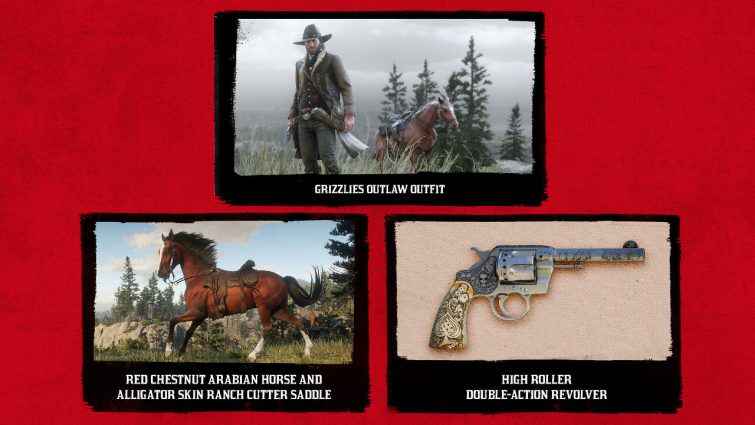 All of the Red Dead Online early access content for PS4 players have boosts. With one piece of content for the story mode and three for online multiplayer, it's pretty clear that Rockstar wants to guide us towards Red Dead Online.
Want to see them in action? Check this out.
Earlier this week, we got further insight into what to expect from Rockstar's wild west epic. Check out 13 Cool Things About Red Dead Redemption 2 You May Not Know, and get ready to ride into the sunset on October 26, 2018.