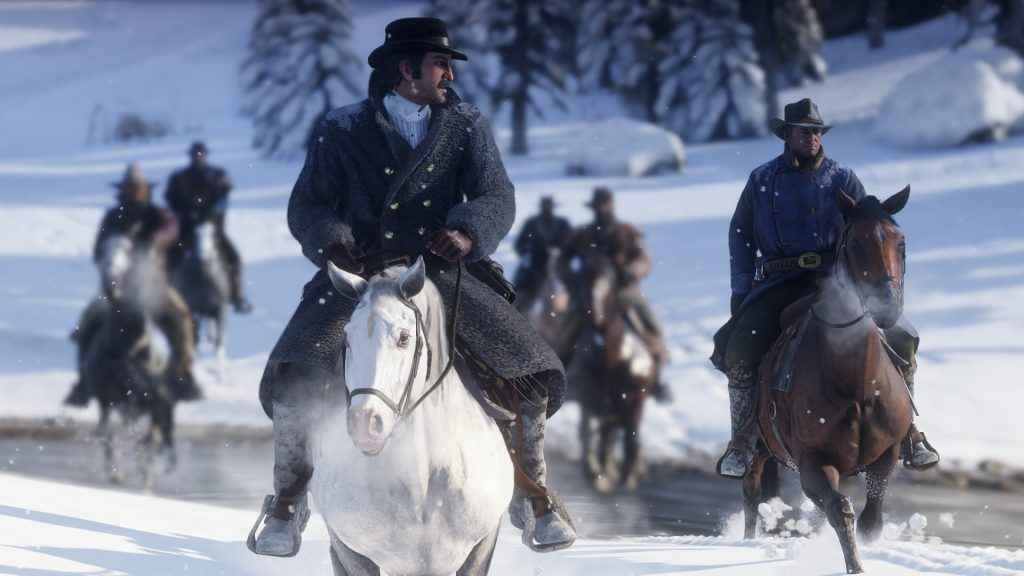 The time has come Red Dead Redemption 2 fans. Today, May 2, Rockstar released the latest trailer for its cowboy epic.
Showcased at 11 am EST via the Rockstar Games YouTube channel.
America, 1899. The end of the wild west era has begun as lawmen hunt down the last remaining outlaw gangs. Those who will not surrender or succumb are killed.
It's a moodier trailer this time, with fittingly haunting musical accompaniment to boot. Even after God of War, it's looking like there's still plenty to get excited about with Rockstar's latest.
Check out some our Red Dead Redemption 2 wallpaper to get you in the mood for its October 26 release!
Rockstar has been typically tight-lipped regarding information on Red Dead Redemption 2. There were, however, some leaks earlier this year, which have yet to be verified.
In the RDR2 leak last month, an internal document claims to have information about game modes, which includes mention of a Battle Royale that may look to compete with games such as Fortnite and PUBG.
Other snippets of information include the possibility of treasure hunt missions, hunting quests, and random events. We'd expect to hear and see much more about Red Dead Redemption 2 at E3 2018, but for now treat any information out there with a huge dollop of salt.
Keep an eye out for more new Red Dead Redemption 2 details soon.