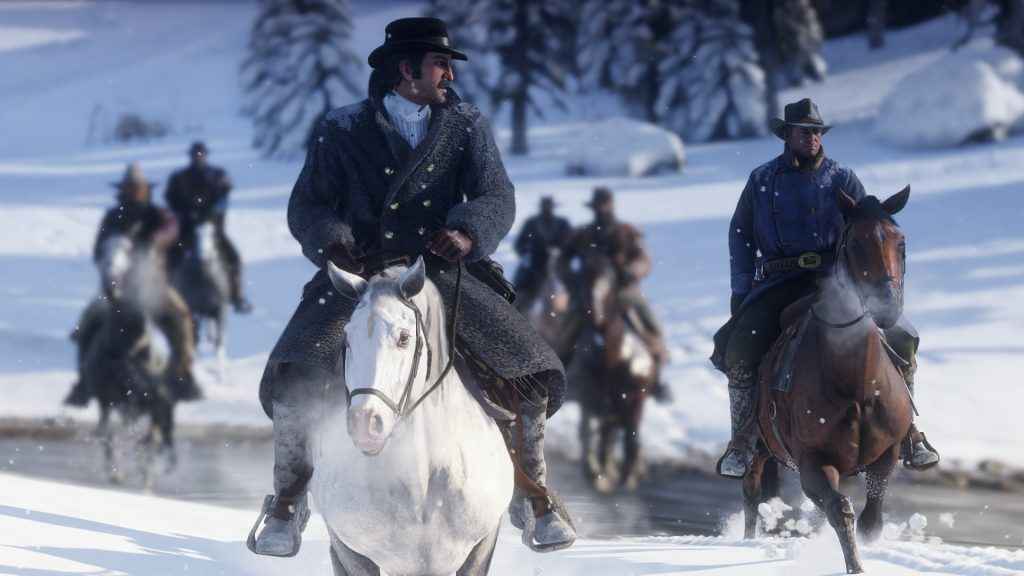 Woah, hold your horses! There's a Red Dead Redemption 2 Battle Royale mode coming according to the latest leak.
Trusted Reviews claims to have been handed a document which they've been holding onto for some time, and it details a ton of new information about Rockstar's upcoming action-adventure. They claim that some of the stuff in the document has already been revealed, thus making the rest of the information more valid. Certainly the screenshots they first received back in August last year hold up to the ones released for promotional material since then.
Red Dead Redemption 2 Battle Royale Rumored
One of the biggest takeaways from this rather sizeable leak relates to the Red Dead Redemption 2 multiplayer modes, which apparently include modes named Revive, Survive, Money Grab, and most intriguingly, Battle Royale. Though the document doesn't explain exactly what Battle Royale will entail, GTA Online already has a mode fairly similar (albeit more simplistic) to the now insanely popular game type.
So given how on the pulse of gaming trends Rockstar can be, it's entirely possible they seek to capitalise on the popularity of a burgeoning sub-genre. A potentially huge move within one of the biggest games of the generation.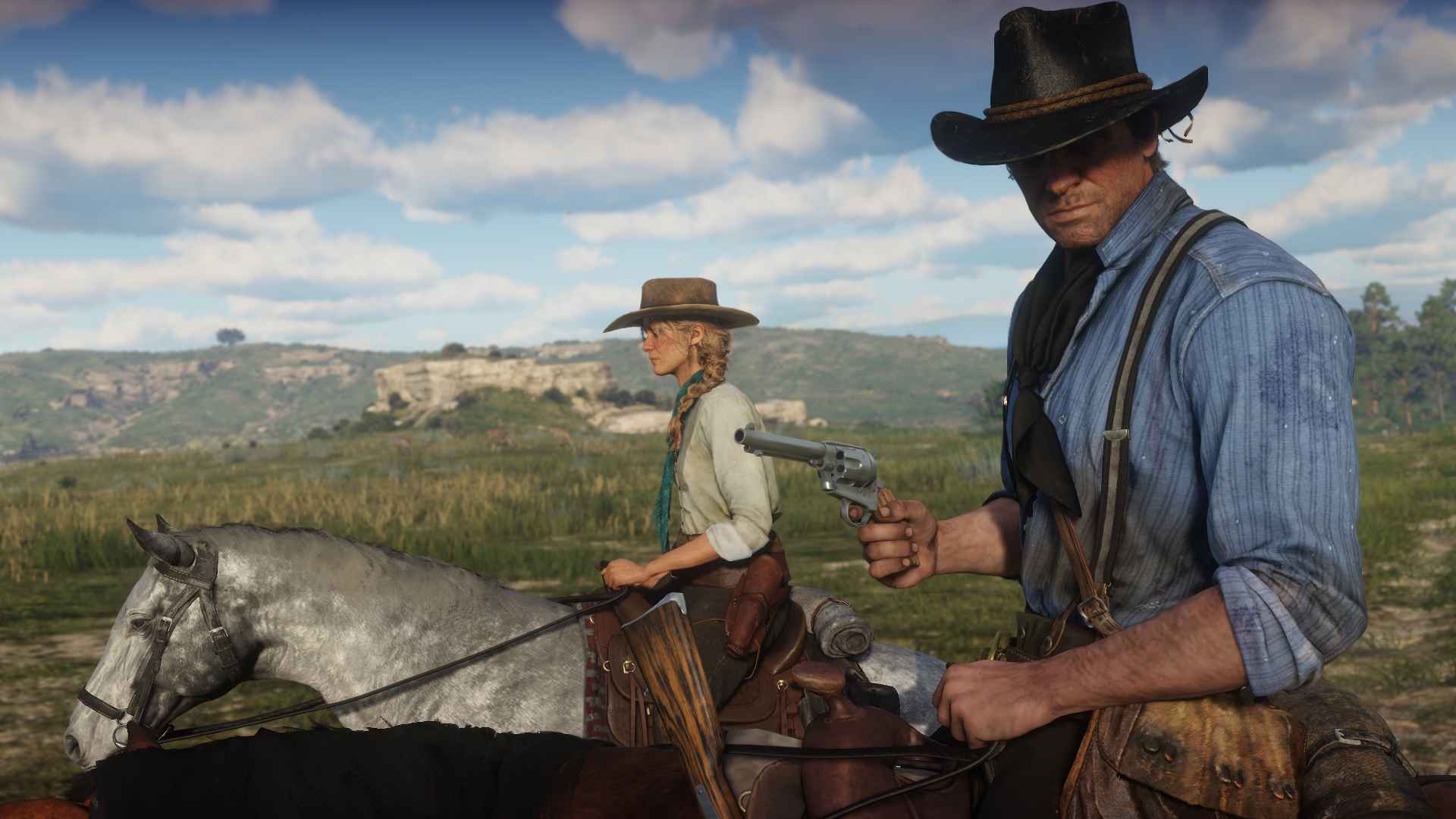 Meanwhile, there are details of the other listed multiplayer modes in the leak.
Revive and Survive pits two teams against each other as they try and stay alive. You'll have a limited amount of time to revive your teammates before they are eliminated.

Finally, Money Grab features two teams fighting to procure bags of money in a central location. You're expected to collect and return them to your base as quickly as possible.
That's not all! The latest Red Dead Redemption 2 leak reveals a ton of exciting stuff. Here's a list of some of the features listed.
Players will able to gather materials such as plants and herbs for crafting. According to Trusted Reviews the document lists Clamshell, Ghost, Night Scented, Rat Tail and Spider Orchids as some of those materials. There's also mention of fishing, with players able to buy bait and tackle!
The game lets you to play both the main campaign and multiplayer in first-person. The document states the game will have animations to fit the change in style. This seems fairly credible as GTA V/Online implemented a first-person mode after its transition to current gen consoles.
Eagle Eye is back, but now with a little extra grunt. It can now help track bounties, and detect which fish and animals are in the nearby area.
Random Events are in, which appear to follow in the footsteps of the type found in Red Dead Redemption and akin to GTA V's Strangers and Freaks. The details here are limited, but it will apparently feature bounty hunting quests, treasure hunts and adventures with a mysterious stranger.
Specific player actions during campaign missions apparently have a form of branching paths. The stories you encounter, the people you meet, and the events you end up in can come down to how you behave morally within the game world.
The Wanted level is in, scaling up and down dependent on player behaviour as ever.
If enemies are injured in a certain way, the player can trigger contextual dialogue and force them to offer information or money in return for their life.
So looks very much like an bigger (hopefully better) take on the last game. The one thing to remember is a lot can change in a year plus, and the original leak is apparently five months old at least as it is. It's also very much the tip of the iceberg if it is correct.
Only just over six months until we find out for sure what's in Red Dead Redemption 2 when it hits PS4 October 26.