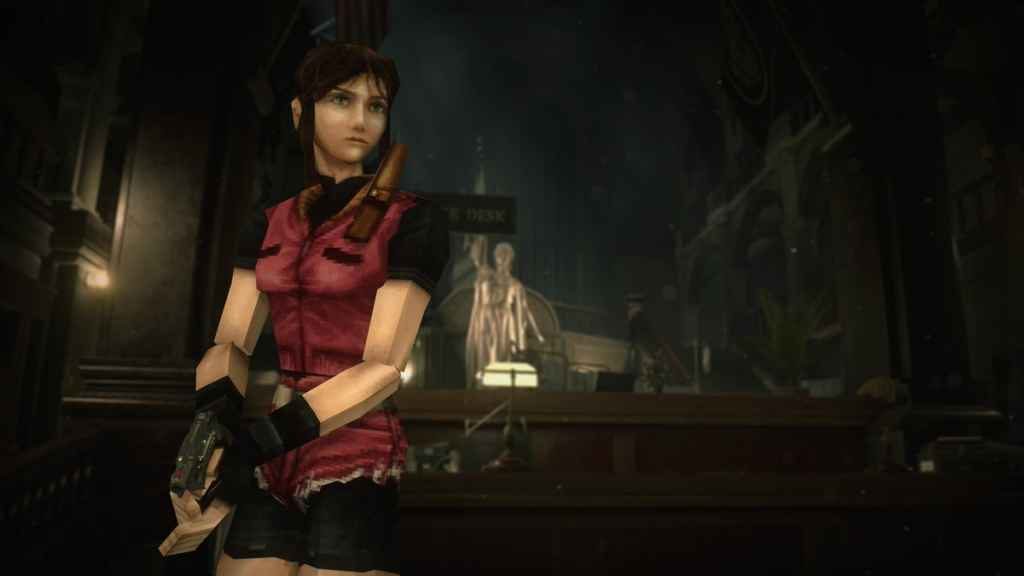 Capcom has released a pair of wonderfully retro and completely free downloadable character skins for Resident Evil 2 protagonists Claire Redfield and Leon S. Kennedy. Letting you roleplay as their blocky 1998 counterparts.
Once downloaded, the new (or should that be old?) skins can be applied from the costume select screen located underneath the unlocked outfits section of the menu.
Naturally, they clash somewhat with the game's gorgeously atmospheric and detailed visuals. But it's worth giving them a go for the nostalgia value alone.
Resident Evil 2 Classic Skins Release Alongside "The Ghost Survivors"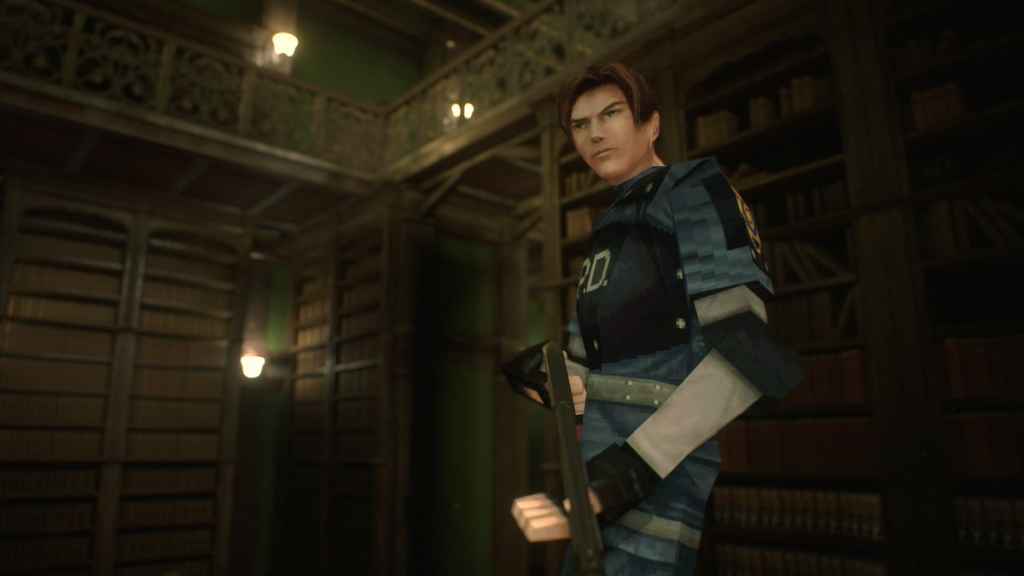 Claire and Leon's classic skins aren't the only freebies to be distributed to the Resident Evil 2 player base in the last few days, of course.
On the very same day, February 15th, Capcom also released "The Ghost Survivors": a trio of mini-campaigns that provide additional information on three more of Raccoon City's inhabitants who, during the events of the main game, faced their own fight for survival.
The first stars Robert Kendo; the gunshop owner who died almost immediately upon meeting Leon in the original game. While the second and third revolve around a young woman named Katherine Warren and a lost U.S.S agent simply known as "Ghost" respectively.
Each scenario is slightly different from the other and the main campaign itself, and introduce the player to various new threats that won't have seen before. A special type of poisonous zombie, for example.
Let us know if you'll be making use of the new Resident Evil 2 classic skins, or playing Ghost Survivors, down in the comments.
Source: Capcom