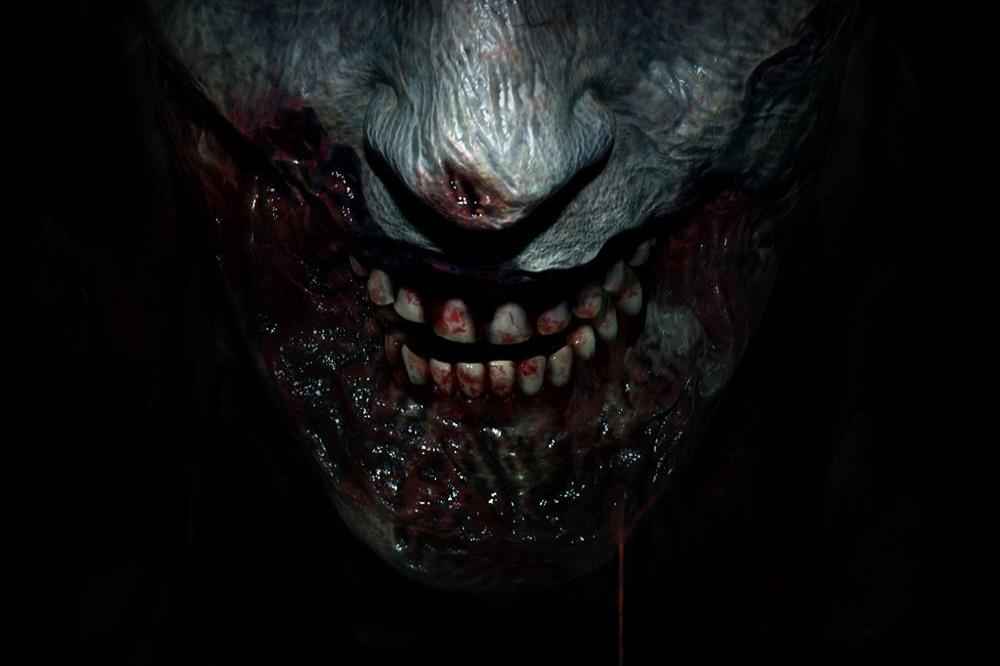 To celebrate the release of Resident Evil 2 this week, PlayStation has revealed a new line of official merchandise for the game. The European PlayStation blog unveiled this gear in a new blog post.
First of all, we have the Resident Evil 2 Umbrella Set which is described as follows by the blog post:
This limited edition set contains an 18cm mini-umbrella, 4cm enamel pin, and a pair of cotton-blend socks with the Umbrella Corporation logo, all packaged in a stylish gift box, making a great item for all Resident Evil fans.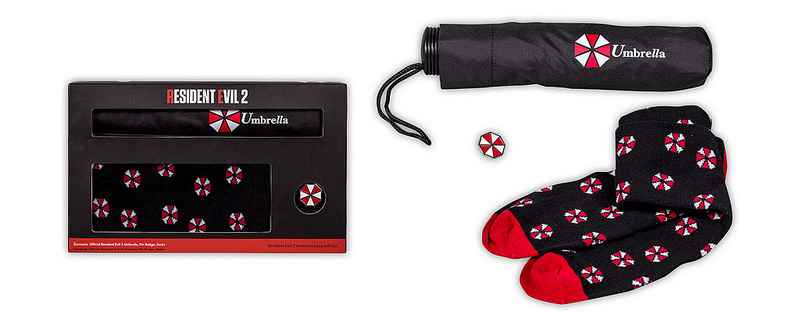 Then we have the Resident Evil 2 Zombie Socks, pictured below.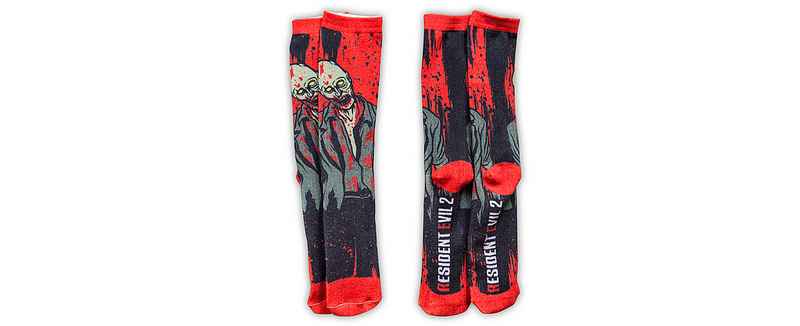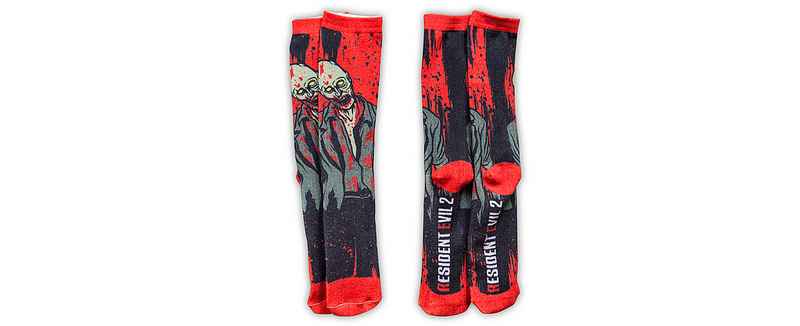 The Resident Evil 2 R.P.D Hoodie takes inspiration from Leon Kennedy's uniform. The PlayStation blog describes is as follows:
This pull-on cotton-blend hoodie features an embroidered Racoon Police Department sleeve badge, printed R.P.D logos on the front and back, and nylon shell panels.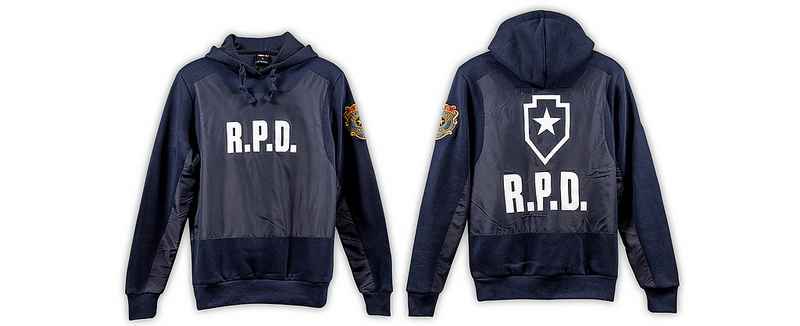 There is also a Limited Edition Collector's Coin:
Restricted to 9,995 worldwide, this officially licensed, individually numbered 38mm diameter gold-plated coin is embossed on both sides and presented in gift packaging. A version is also available in silver.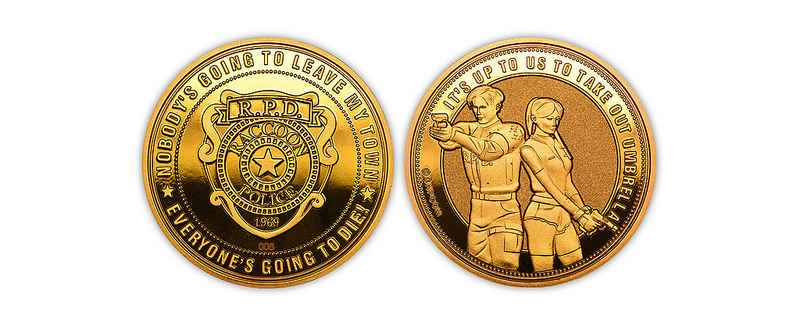 Finally, there is a collectible pin set, featuring the classic zombie, zombie dog, Umbrella logo, and R.P.D badge.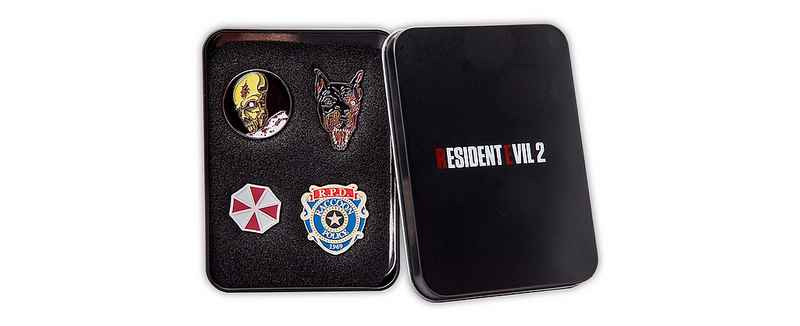 You can buy all of this merchandise from the PlayStation Gear store.
The first Resident Evil 2 Review went live last week from Japan and gave the game an almost perfect score, suggesting we will be in for a treat on Friday. On top of that, the 1-Shot demo for the game is now live, allowing you to play the game for thirty minutes. Various members of the PSU staff gave our thoughts on the Demo experience and the game overall. If you want to play it yourself, find out how to complete it with our complete Walkthrough and guide.
Will you be purchasing any of this gear to show your love for the game?
Source – [European PlayStation Blog]