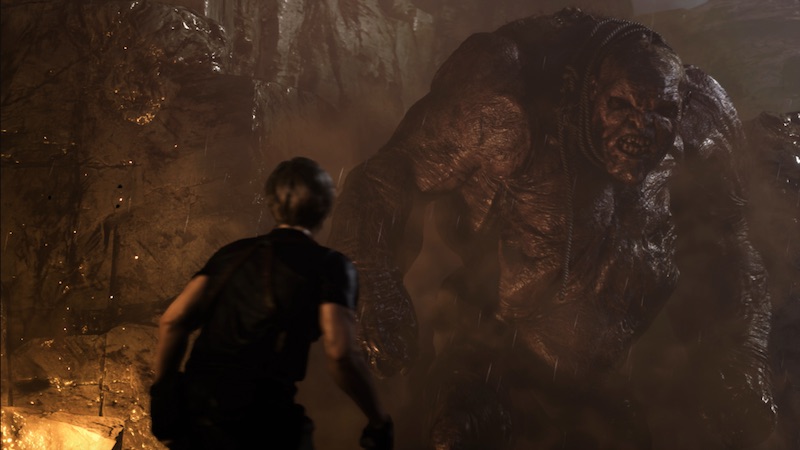 The ESRB has posted up its listing for Capcom's highly anticipated Resident Evil 4 Remake, which reveals a couple of interesting tidbits, notably that the title includes in-game purchases and that Leon can suffer some horribly gruesome deaths.
The original version of Resident Evil 4 wasn't light on gore (unless you were playing the Japanese version, which was censored), with Leon able to be killed in all manner of grisly ways, including having his face melted by acid or being cut in half.
Here's a blurb from the ESRB listing:
Some weapons/attacks result in decapitation and/or dismemberment of enemies, along with large splatters of blood. Enemy attacks (e.g., chainsaws, tentacles) can also result in Leon being decapitated, blown apart, or impelled.
Related Content – Sony PS5 Complete Guide – Everything Explained About PlayStation 5 For New Owners In 2022
The listing of in-game purchases could mean that the game will receive some sort of DLC down the line, as was the case with Resident Evil 2 Remake. It could also mean that Capcom will give you the option of unlocking an extras instantly by dropping some cash their way.
Resident Evil 4 Remake is scheduled for release on PS4, PS5, PC, Xbox Series X/S on March 24, 2023.
[Source – Will / Resident Evil Central On Twitter]