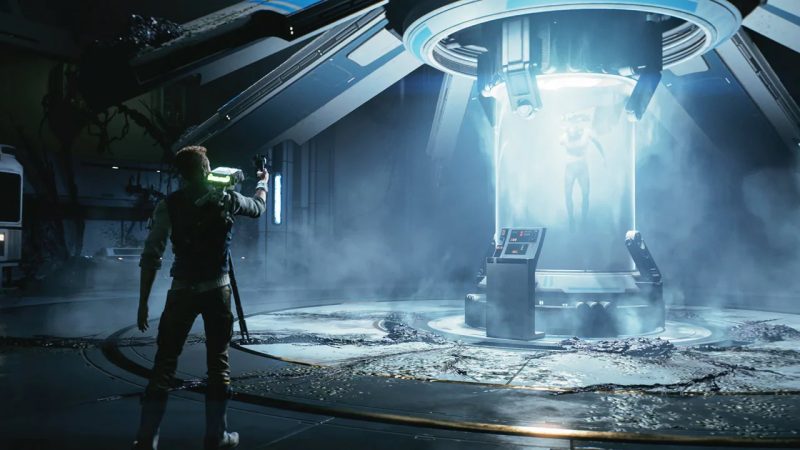 While the beginning of a generation is an exciting time, almost more so are the first few years following the launch of new consoles, when developers and teams have had time to learn to better optimize the new hardware.
Such is the case with Star Wars Jedi: Suvivor, thanks in part to work that Respawn did, and later scrapped, while working on Star Wars Jedi: Fallen Order's native PS5 update.
Game director Stig Asmussen spoke about how this in a recent interview with PLAY magazine, revealing that the team was at one point considering adding ray-tracing into Fallen Order's PS5 version.
Though the team ultimately decided not to add it in Fallen Order, the work they did towards that helped inform their work on Survivor, which does include ray-tracing.
"We actually considered ray-tracing for the new-gen Fallen Order because we were already building it into Survivor, but we ultimately scrapped it, because the environment art authoring between generations was pretty different.

But the process did help us define how we wanted to approach ray tracing on our modified version of the Unreal 4 engine"
In another part of the interview, Asmussen also explained why the team decided not to develop a PS4 version of Survivor.
Source – [PLAY via GamesRadar]