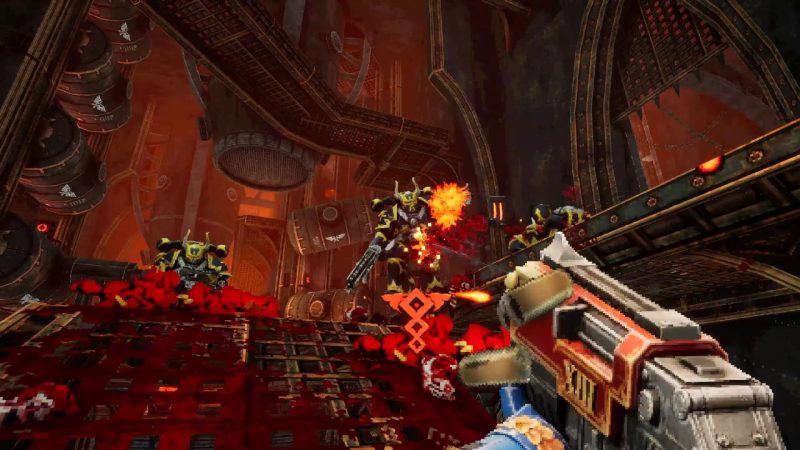 Warhammer Skulls also included another brand new title, called Warhammer 40,000: Boltgun, which is a retro-styled FPS game that looks like the love child of a marriage between Warhammer and Doom, and it honestly looks pixel perfect.
Old school shooters like Doom and Quake set the foundations for what we've come to expect from shooters, and its been proven time and again that these games still remain fun for fans of the genre, despite all the modern shooters out there.
A trailer revealed today shows off a quick snippet of gameplay, and the kind of intense, chaotic gameplay players can expect when it releases sometime in 2023.
And thankfully for those still on last-gen consoles, it'll be coming to both PS5 and PS4.
You can check out the trailer for yourself, right here:
The footage already looks great, even while knowing that this is still early development footage, as the trailer indicates once the gameplay starts.
Hopefully, it'll only get better from here.
Source – [YouTube]