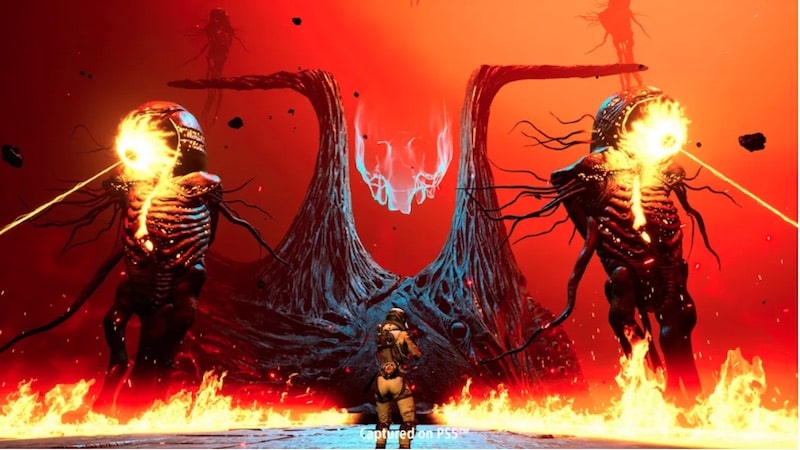 Housemarque has launched Returnal update 2.0, bringing with it a slew of much-requested features including Photo Mode and Suspend Cycle.
First up is the game's Suspend Cycle, something which fans have been asking for since the game first launched back in April.
This feature does what it says on the tin: players can pause their cycle and continue it later on, allowing you to exit the game and switch off the PS5 without losing any progress. However, it's different than the typical 'Save Game' function; it simply creates a single use suspend point, and once you resume your cycle, it will be deleted and cannot be used again.
With this approach, we can keep the roguelike spirit and "high stakes" commitment to your run intact, while still providing some quality-of-life convenience for players who like to experience Returnal in shorter bursts. So next time you're deep into a lengthy session on Atropos and life comes knocking at your door, you'll be able to simply Suspend Cycle and jump back in at a more convenient time.
Next up is the Returnal Photo Mode, which has become a staple of most major console games nowadays. This mode allows you to pause the action (there are a few limitations, such as first-person sequences), enter Photo Mode, and get creative with some stylish snaps.
Once you've perfected your composition, you can then explore some optional settings like focal distance, aperture, saturation or contrast. You can also set different sources of light to highlight the scene, and choose from a variety of many different filters, effects, frames, coloring options, and much more to help bring that unique flair to your captures.
You can read our full review of Returnal here.