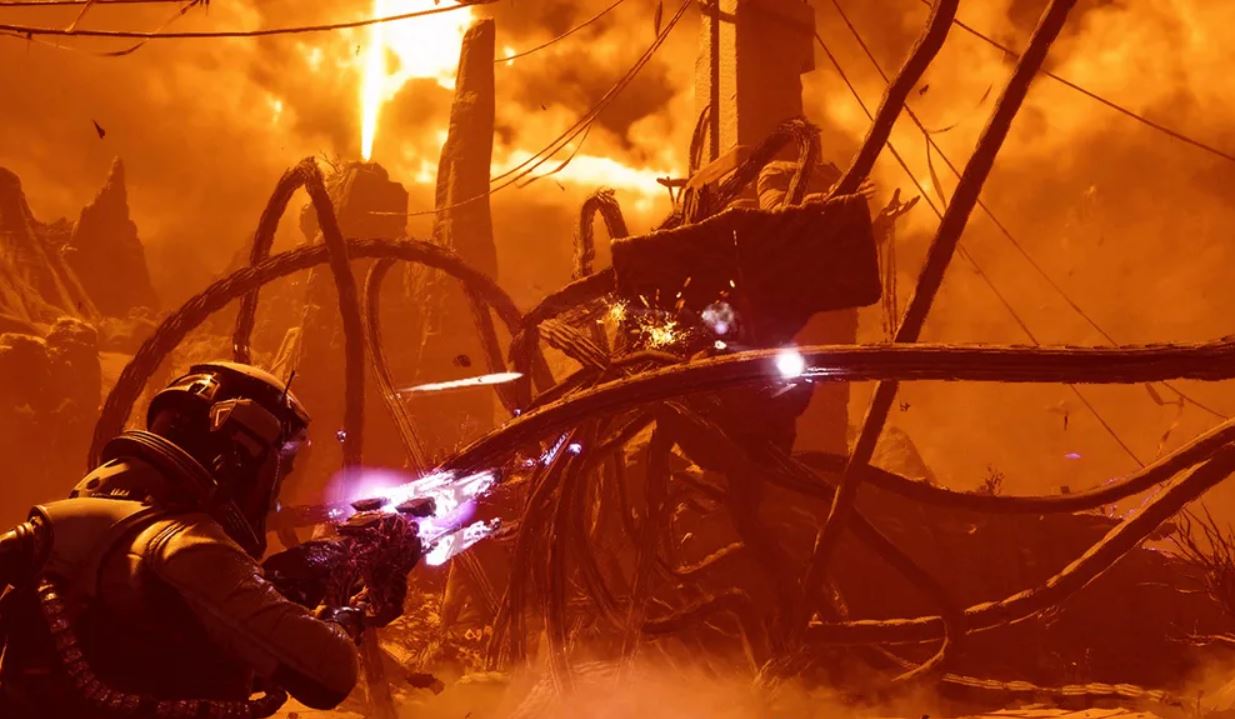 Housemarque has just debuted a brand new Returnal PS5 gameplay trailer showcasing the game's combat in detail, ahead of the game's March release.
The new trailer gives us a look at the Tachyomatic Carbine weapon, the Shockstream alternate fire and the Electropylon Driver, which is a weapon that can create fields of damage by firing multiple shots. Even more weapons are showcased from fast firing rifles to slower cannons.
Cthnos are large pillars that provide bonuses both active and passive as you experience each run on the mysterious planet. These are persistent throughout runs, granting new items as you begin each one. Meanwhile, Damage Fabricators seem to grant materials. We also get a look at some of the devices in the game, like bombs, ground pound attacks, and even a blade which can be used in combat and to block shots.
The game also features mechanics like a Cursed Container which contains powerful loot but might cause Selene to experience problems, like losing health whenever you open a door. You can read more about the game and its combat on the PlayStation Blog.
You can see the new Returnal PS5 combat trailer below:
A new interview for Returnal just revealed that the game is aiming to provide players with unlimited replayability after the game's release date was announced last month at The Game Awards.
Returnal releases for PS5 on March 19, 2021.
Source – [PlayStation Blog]