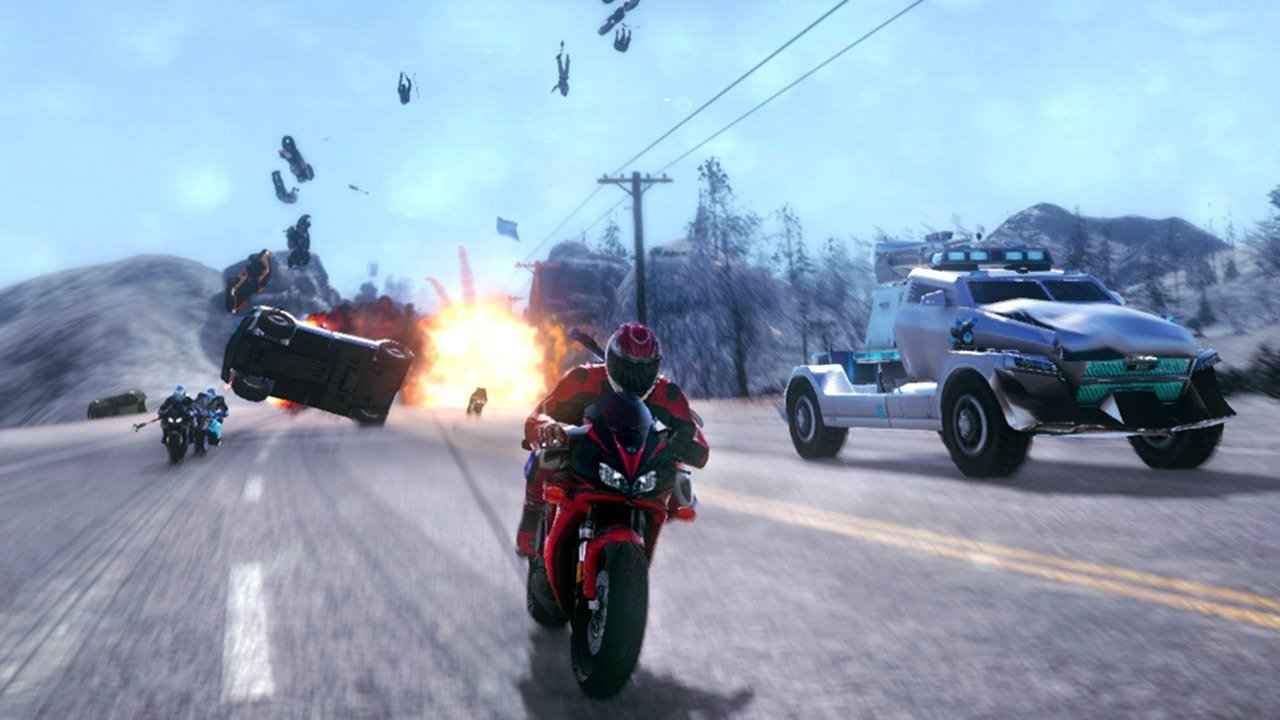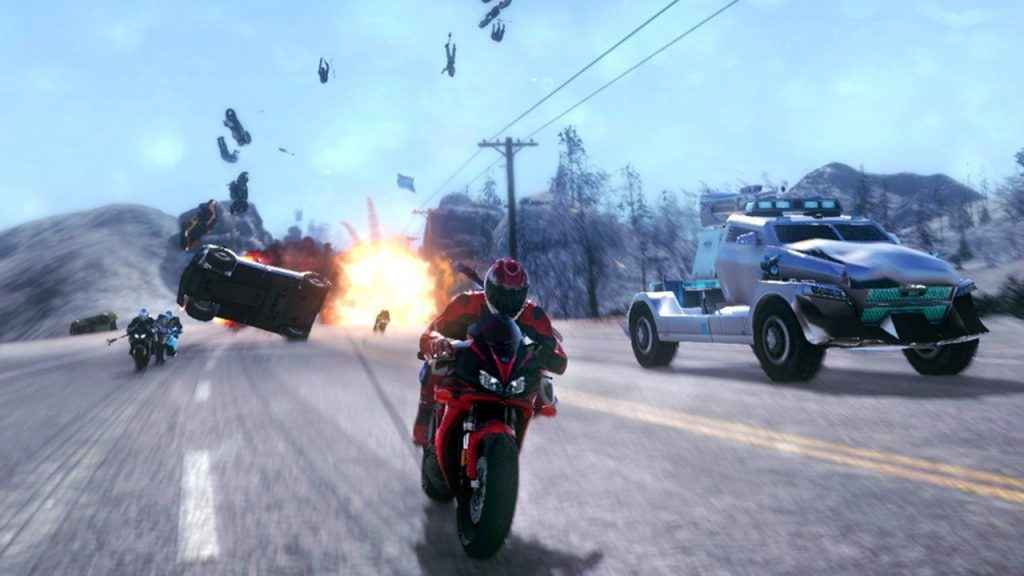 Vehicular combat game Road Redemption is coming to PS4, Xbox One and PC. Developed by Killing Floor developer Tripwire Interactive, players will lead a gang of bikers on a road rage journey across the United States.
Originally released on PC, Road Redemption is the spiritual success to Road Rash, EA's violent motor-cycle racing game that started on the SEGA Genesis in 1991. The latest game in the franchise was Road Rash: Jailbreak for PSOne in 2000.
In Road Redemption, players will be racing around the streets carrying out robberies, assassinations and various other objectives. By collecting loot, you can upgrade your bike, weapons and character.
In addition to a single-player campaign with a wide variety of weapons, there's a split-screen co-op mode and online multiplayer. If that excites you, check out these other great split-screen racing games!
Game modes include:
Combat Race: This is your typical mission. Compete with rival bikers for rewards, such as a broken down armored car, full of hard currency. Either get there first or be the last alive.
Police Escape: An army of police cars, bikes, and choppers are on your tail. Lead your fellow club members to safety. No reason not to cause some damage along the way. A well-timed lead pipe to the face will take a cop off his bike. Similarly, a well-placed round from a grenade launcher disables a police vehicle pretty effectively.
Assassin: You've managed to whittle a rival motorcycle club down to a few members. Now it's your job to chase down their leader through a crowded city. Of course, his last remaining lieutenants are going to make that as hard as possible for you.
Convoy Assault: You got word that a convoy of 18-wheelers is passing through your territory. If you can defeat the vehicle's heavily-armed escort, the bounty is yours. A shotgun blast to an 18 wheeler's tire tends to slow it down.
Escape from Enemy Territory: A planned exchange on the roof of a skyscraper has gone awry, and now you're alone on rival turf. Race from rooftop to rooftop as you try to escape rival motorcycle club members, who are vying for your head.
Ambush: A rival club thought they could have a relaxing ride home after a big score. Little did they know that you've been scouting them. Take out as many as you can before they reach their home base.
Fan Suggested Missions: We're eager to hear what you want to do in Road Redemption. We're going to be actively monitoring the forum, and would love to be able to incorporate some fan-suggested mission types.
Road Redemption Release Date
A firm release date has yet to be confirmed. However, Road Redemption will be available on PS4, Xbox One and Switch this Fall.