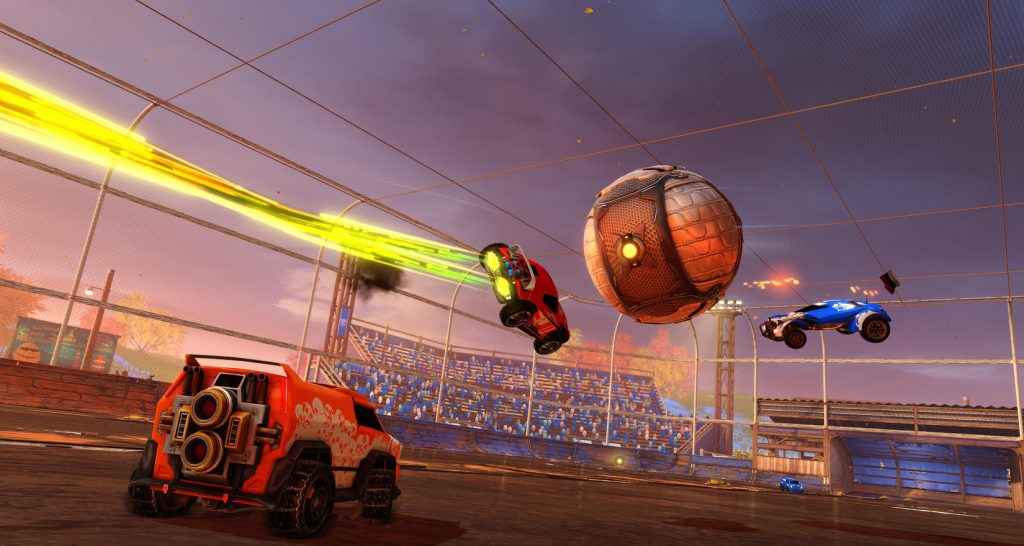 RocketID – the much-anticipated Rocket League cross-play feature designed to streamline the process of teaming up with friends on different platforms – has been delayed until 2019. Having been originally scheduled for a late 2018 release.
The news comes via a recent Psyonix blog post, during which the potential for universal PS4 cross-play was also addressed.
Rocket League Cross-Play – Why the Delay?
While Psyonix didn't explicitly state the reasons behind its decision to delay the release of RocketID, it was implied that, since the initial announcement, the team has found the job of connecting friends on different systems more difficult than originally anticipated.
We're working incredibly hard to ensure that it's as intuitive, stable, and polished as possible, before releasing it to the world. We know the wait has been frustrating for many of you who are eager for this feature, and we thank you for your patience as we continue to work on cross-platform support.
The silver lining, for those disappointed by the delay, is that this will give Psyonix time to work on PS4 cross-play; should the developer get the green light from Sony in the coming months, of course.
Rocket Pass 2
Moreover, Psyonix also has: one last update planned for 2018 that's sure to please Xbox One X players; Frosty Fest 2018 (a new limited-time event which kicks off midway through December); another premium DLC expansion; and, most excitingly of all, the impending launch of the second Rocket Pass.
Also releasing in December, Rocket Pass 2 will bring with it a brand-new suite of highly desirable cosmetic items, XP boosts, and keys. Separated into tiers, much like the inaugural Rocket Pass.
If you're one of the five or six individuals who have never played Rocket League before, you can pick it up right now for just £15.99/$19.99 on the PlayStation Store.