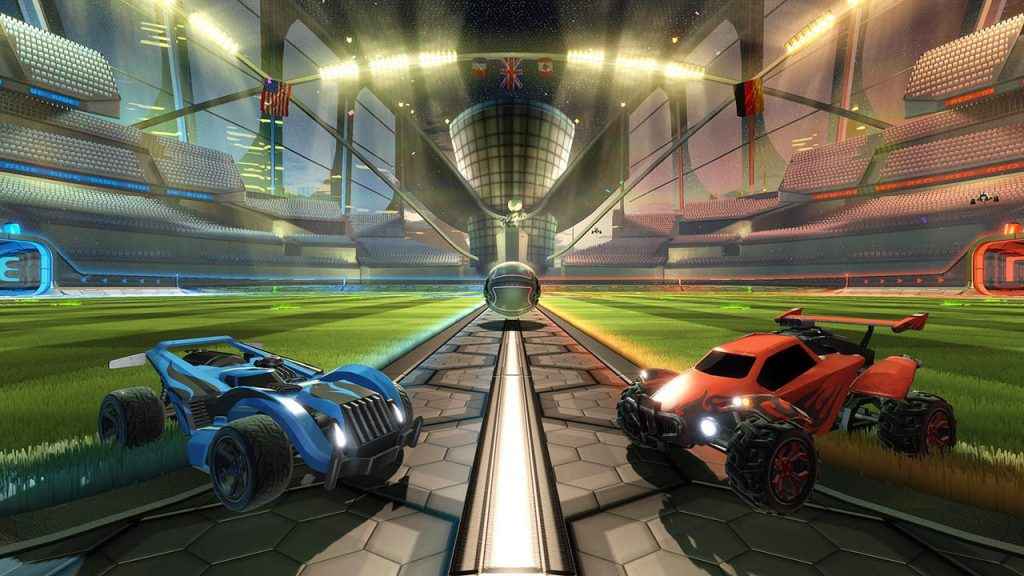 Not content with creating one of the best multiplayer games of the decade, Rocket League developer Psyonix has further cemented its status as a behemoth of competitive gaming. It announced the car/football hybrid now has a staggering 40 million players worldwide across all formats.
The game released back in July 2015 on PS4, and was a free title on PS Plus. That was the first, significant step towards the game's surge in popularity. Psyonix's humble hybrid sports game has since become a global smash.
It even became a popular esports title due to the flexible simplicity of it. Which shows building a competitive game and not shoehorning in reasons for it to be an esport is probably the way to go if you're not Activision. The latest figures prove just how big the game is now.
In Rocket League's first year, it racked up an impressive 10 million players. By January of 2017, it had grown another 15 million. Now, in just under a year, Rocket League has gained another 15 million players to get to that magical 40 million number.
There's no denying that latest rise is largely to do with the game's release on the Nintendo Switch. PlayStation remains a steady home for it however.
Rocket League was still most popular on PS4 just a few months ago, and it's unlikely that has changed in the meantime. Though the controversy over cross play which sees PS4 owners playing away from Switch and Xbox owners may have cut into its dominance.
The pure simplicity of Rocket League has made it the success it is. Psyonix's first attempt at meshing cars and football, the less catchily-named Super Acrobatic Rocket Powered Cars, showed the promise of the concept back on PS3. Yet the refinement of that formula, married to some good release timing, sent Rocket League on a far more celebrated path.
Here's to the next landmark!