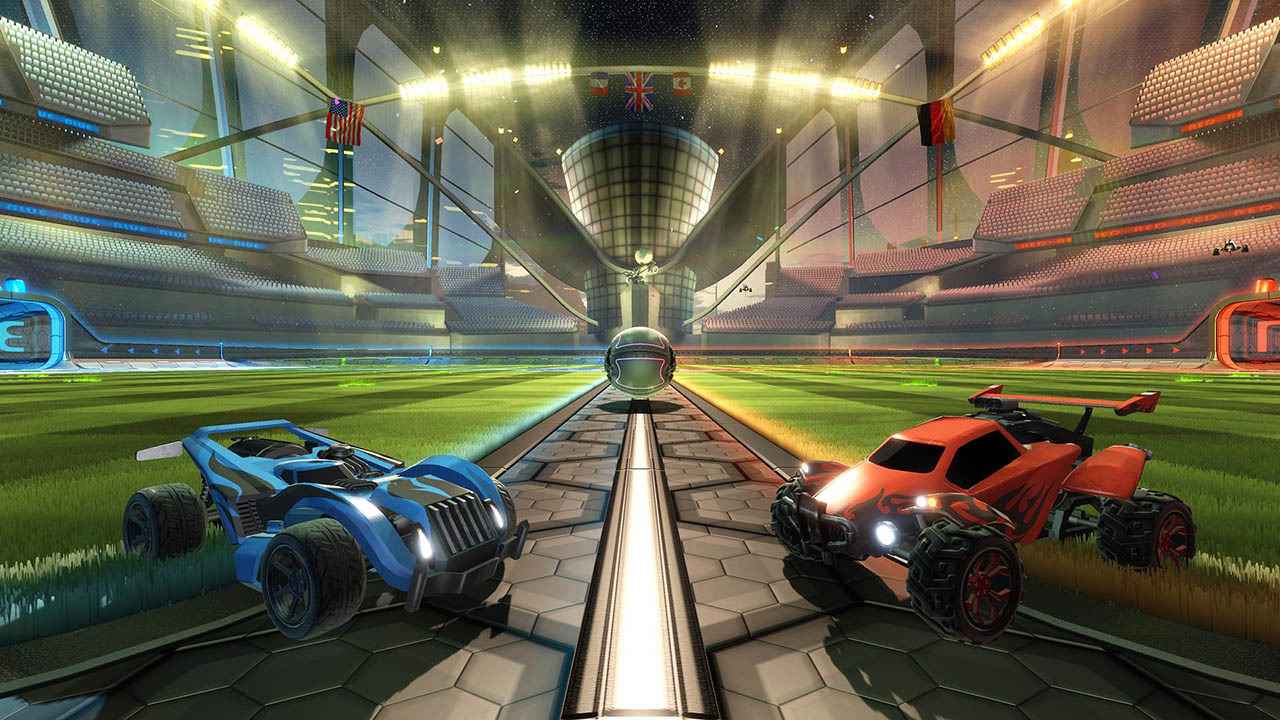 Rocket League update 1.41 is now live on PS4, Xbox One, PC and Switch, bringing with it a host of changes as we head into Season 7. One of the most anticipated additions is the introduction of Rocket League Victory crate items!
As Season 6 ends, rewards are handed out, and Season 7 begins, PSyonix has added a range of new items which can be found inside Victory crates. These include Black Market Decals (BMDs), exotic wheels and a brand new Black Market Explosion.
Rocket League Victory Crate Items
Check out the full list of Victory Crate items in Rocket League and check out the video below to watch 50 crates being opened.
Rare Decals
Merc: Athena
Imperator DT5 Mosher
Jager 6019 RS Mister Monsoon
Marauder XVIII
Dominus: Funny Book
Very Rare Wheels
Nipper
Very Rare Wheels
Luminous
Very Rare Decals
Import Body
Import Rocket Boost
Exotic Wheels
Black Market Animated Decals
Chameleon
Storm Watch
Trigon
Black Market Goal Explosion
Watch Rocket League Victory Crate items unboxed in the following video.
Rocket League Update 1.41
The patch notes for Rocket League update 1.41 have also been confirmed as follows:
NEW CONTENT
General
'Victory Crate' has been added
CHANGES AND UPDATES
Competitive Season 6
Competitive Season 6 has ended. Titles and items will be awarded for your highest rank achieved during the season. Season 6 Rewards are custom, non-tradeable Wheels
Receiving the Season 6 Reward Wheels is contingent upon successful completion of Season Reward Levels
Reward Wheels:

'Season 6 – Bronze'
'Season 6 – Silver'
'Season 6 – Gold'
'Season 6 – Platinum'
'Season 6 – Diamond'
'Season 6 – Champion'

Season 6 Grand Champions will also receive the 'Season 6 Grand Champion' Title
We will update the appearance of the 'Season 6 – Diamond' Wheels in a future hotfix or update.
Competitive Season 7
Competitive Season 7 has begun

Season 7 brings a "soft reset" that requires you to do placement matches in each playlist to recalibrate
Winning half of your placement matches will land you near your previous season ranking
League Rankings will be temporarily empty until players complete their placement matches
BUG FIXES
General
[Nintendo Switch] Fixed an issue with Party invites when the console language is set to Japanese

This fix may apply to any non-English standard characters outside of the Japanese language selection

Players will no longer receive an error message when trying to trade up the 'Maximon' Decal for X-Devil
After leaving a Competitive Match early, Competitive Matchmaking ban messages now display time correctly in hours and minutes in languages other than English.
KNOWN ISSUES
The following known issues will be addressed in a hotfix before our next major update:
Appearance of the 'Season 6 – Diamond' Wheels
Endgame Menu Division and Rank Up/Down notifications are not displaying
Change Preset button in Endgame Menu is not working
Lens flare opposing the car may appear in the main menu