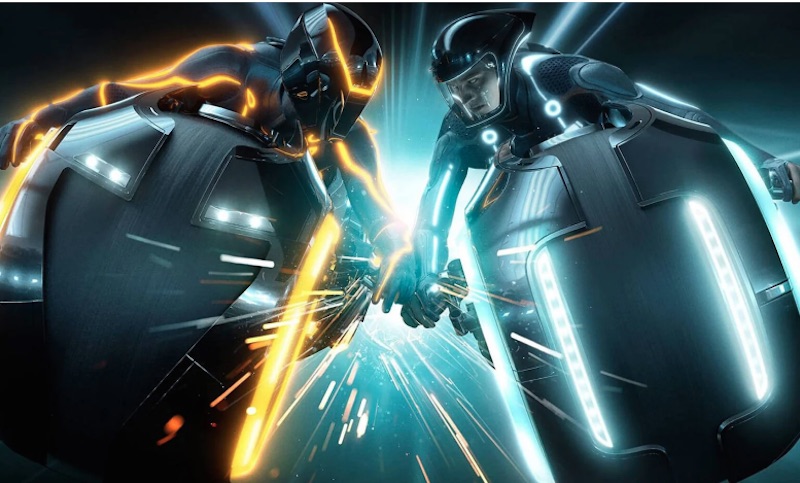 2K Games is attempting to unleash its own competitor to the hugely popular Rocket League with a new project known as Gravity Goal.
That's according to well-known tipster Tom Henderson in an article on Exputer, who claims via an anonymous source that the game will feature the ability to control TRON-like bikes as opposed to the cars seen in Psyonix's vehicular footie title.
Henderson adds that Gravity Goal will offer a 1v1, 2v2, and 3v3 matches similar to Rocket League, and requires players to whack the ball with their vehicles into the back of the goal. However, 2K Games' title will differ from Rocket League by offering discs that can be lobbed at your opponent's bikes to inflict damage.
Gravity Goal seems to adopt a futuristic aesthetic featuring bright colours and it all feels very TRON-like, the report adds, which makes sense given the type of vehicles you control.
According to Henderson's source, Gravity Goal entered its closed Alpha in late 2021, so he speculates that the game may be officially announced at some point this year, possibly in the next few months.
As for platforms, it has expected the game will be released for PS5, PC, and Xbox Series X/S.
[Source – Exputer]