Dreams is one of the PlayStation Studios first-party titles that has yet to receive a PS5 version, though it was always likely that would be rectified.
After what seems to be a leak coming from the PlayStation Store, a PS5 version for Dreams could be coming very soon.
Reddit user oilfloatsinwater posted a screenshot of the PS Store showing them a PS5 version of the game that they could purchase.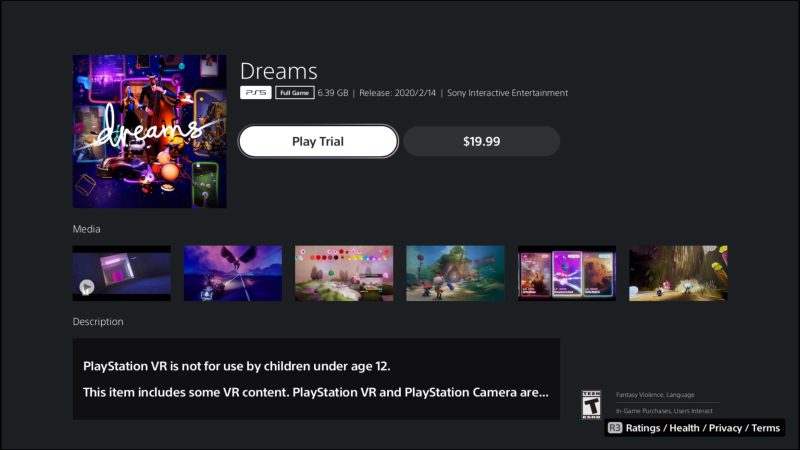 There's been no official announcement about a PS5 version of the game, though with Spring just on the horizon and with that, likely a bunch of gaming news, we could see an announcement soon.
Currently, if you visit the PlayStation Store, the issue which caused this player to see a PS5 version of Dreams has been fixed, as there is only the PS4 version available.
Though at least if it was just a slip up on the Store's backend, then that at least points to a release date for Dreams on PS5 as sooner rather than later.
Source – [Reddit]