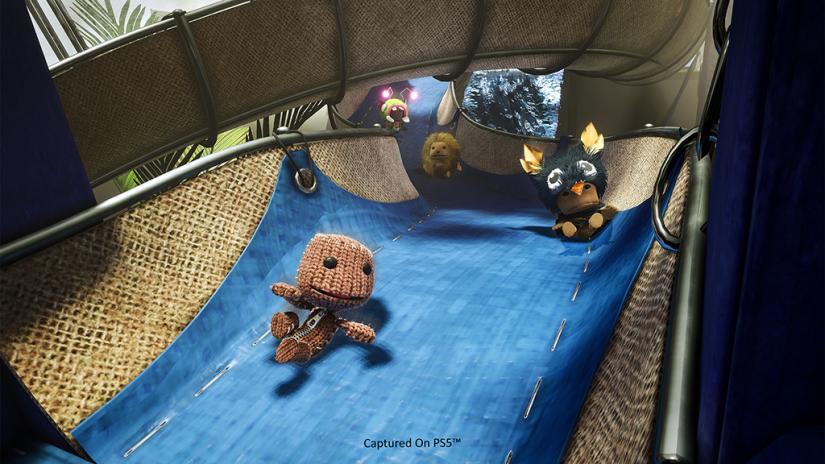 Sumo Digital has revealed during a chat with Game Informer that SackBoy: A Big Adventure will support PS5 And PS4 Cross-Play, so those of you who are buying the game on Sony's current-generation console won't be left out of the fun.
SackBoy A Big Adventure Cross-Play Confirmed For PS5/PS4
Sumo Digital's Ned Waterhouse made it clear that the studio designed the game with both generations of PlayStations consoles in mind, although obviously the PS5 version of SackBoy: A Big Adventure adds "extra visual fidelity" among other features.
We support PS4/PS5 crossplay, so if your friends aren't upgrading you can still play together. The first thing I'd like to say is that this game is great on both platforms. We set out to make the best platformer that we could, and I think myself and the team are proud of this experience on both PS4 and PS5. I don't think players are going to be disappointed if they buy the PS4 version.

That said, the PS5 is obviously a more powerful console, and it has a wider feature set. On PS5, you're going to get that extra visual fidelity. You are going to get the benefits of the SSD, that loading in and out of levels takes just a few seconds and you're in the game and out again – it's great.
SackBoy: A Big Adventure is launching alongside the PS5 on November 12 and November 19 in the US and UK, respectively.
[Source – Game Informer]