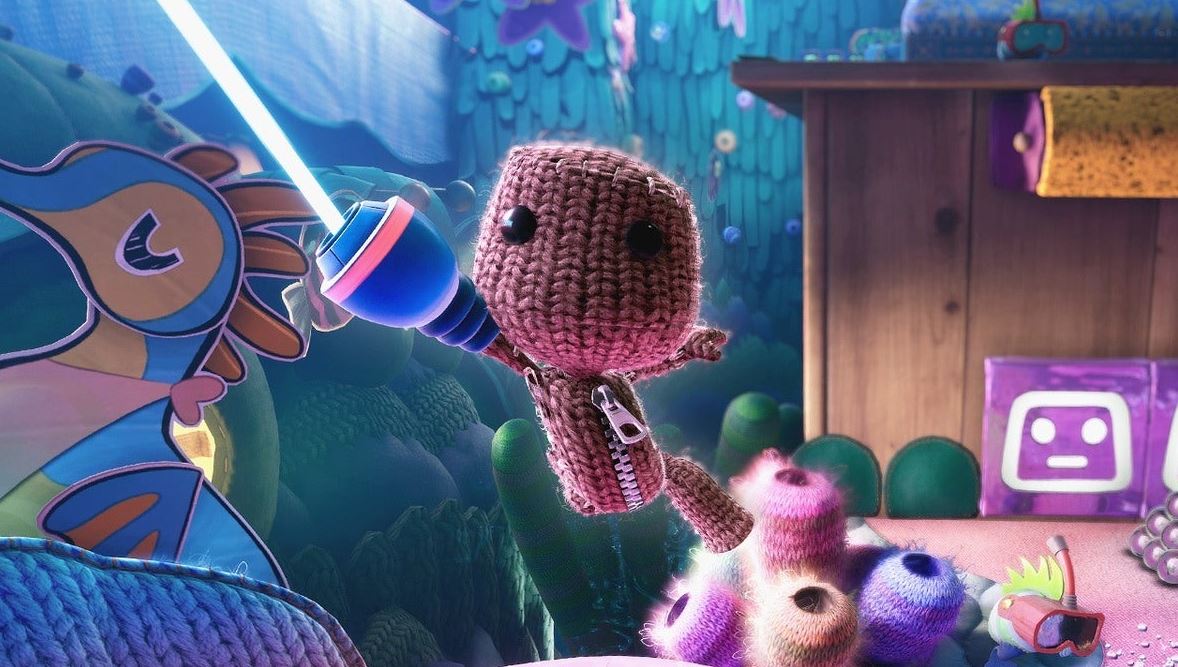 Digital Foundry has treated us to yet another performance comparison, this time for Sumo Digital's excellent Sackboy: A Big Adventure, comparing the PS5 and PS4 version of the 3D platformer.
To start off, the game features gorgeous 60 FPS realtime cutscenes at certain points including when you are talking to NPCs. The game also features some pretty insane reflections, with Sackboy reflecting off objects in the world and even collectibles scattered about.
On PS5 the game seems to have a dynamic 4K output, occasionally dropping here and there, whilst on PS4 Pro the resolution seems stuck at 1080p. However, on a base PS4, Sackboy clocks in at a low 720p. On PS5, there are also a number of visual features that have been added.
The Game's title screen has Sackboy's reflection on Sony's new console, whereas it is missing on the PS4 versions. When it comes to the environment and visuals, PS5 gets much more realistic shading and colours, compared to PS4 Pro. Lighting is also different on PS5, with a reddish hue, adding a realistic CGI look.
Related Content – Sony PS5 Complete Guide – A Total Resource On PlayStation 5
The key differences in gameplay between PS5 and PS4 are the detail in environmental objects and the effects those materials have. One key difference highlighted is that on PS5 one part of the ground becomes a carpet-like material, whereas on PS4 Pro it is just a standard green material. There are even more differences highlighted in the comparison including lighting, reflections, and more.
You can watch Digital Foundry's Sackboy: A Big Adventure PS5 and PS4 comparison below:
Sackboy: A Big Adventure is available now on PS5 and PS4.
Source – [Digital Foundry]