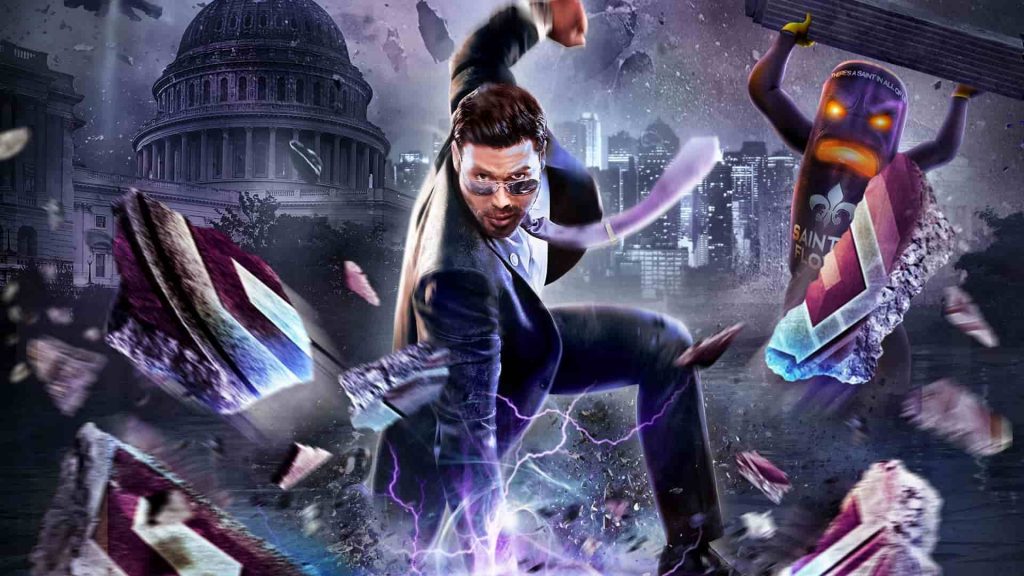 Publishing behemoth Deep Silver has potentially teased a Saints Row 5 reveal in a Tweet sent out in wake of the launch of Saints Row 3: The Third – The Full Package on Nintendo Switch.
Saints Row 5 Reveal Might Be Happening Soon
Saints Row 5 hasn't been officially announced yet, but Deep Silver's message is pretty clear cut: something is in the pipeline, and it's to do with Saints Row, so there's a good chance we're getting a sequel. That, or possibly another port of a previous game.
"Exciting things ahead for the Saints, [so] you don't want to miss out!" reads the Tweet. With E3 just around the corner, there's every chance we might hear something about whatever is coming next for Saints Row — be it Saints Row 5, a spin-off, or something else — in the near future.
Still, the fact that there hasn't been a proper Saints Row sequel in a few years is food for thought, and we know that Volition, the developer behind the franchise, is currently on the hunt for new staff for its 'next open world game.' Sounds a bit Saints Row-ish, doesn't it?
Volition's most recent endeavour was Agents of Mayhem, a superhero-flavoured actioner set in the Saints Row universe. However, the game didn't exactly set tongues wagging in a positive manner among critics, and failed to set tills alight to boot. The studio reportedly suffered a number of layoffs in wake of Agents of Mayhem's release, too.
Saints Row IV was released on PlayStation 3, PC, and Xbox 360 back in 2013, and was later ported to current-generation formats two years later. The game was born out of a cancelled Saints Row: The Third expansion, Enter the Dominatrix, and sees players controlling the President of the United States (who also happens to be the leader of the 3rd Street Saints) and battling against aliens using a variety of superpowers. Yes, Saints Row had officially gone bat-shit crazy by this point.
Stay tuned for more details on a potential Saints Row 5 review here at PlayStation Universe.
Source: Games Radar