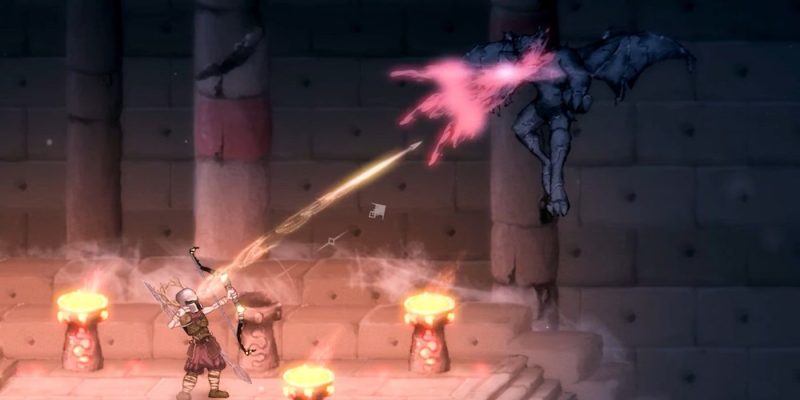 Another indie announcement along with the others from today reveals that Salt And Sacrifice will launch this coming May 10, 2022 on PS5 and PS4.
Salt and Sacrifice is the sequel to developer Ska Studios previous release Salt and Sanctuary. For those who haven't played the first, the easiest way to describe it is to say it's 2D Dark Souls.
Granted you could probably say that about plenty of games, but Salt and Sanctuary, and now its sequel Salt and Sacrifice are both of course much more than that.
Today's announcement took a look into Salt and Sacrifice's PvP and co-op modes, while also announcing the release date.
You can check out the trailer for yourself, here:
For fans of Salt and Sanctuary this is a long time coming. It launched originally on PS4 in 2016 and even went to PS Vita before launching on other platforms.
This new title is at least for now a PlayStation exclusive, though it is possible that is just a timed exclusivity.
Source – [PlayStation Blog]