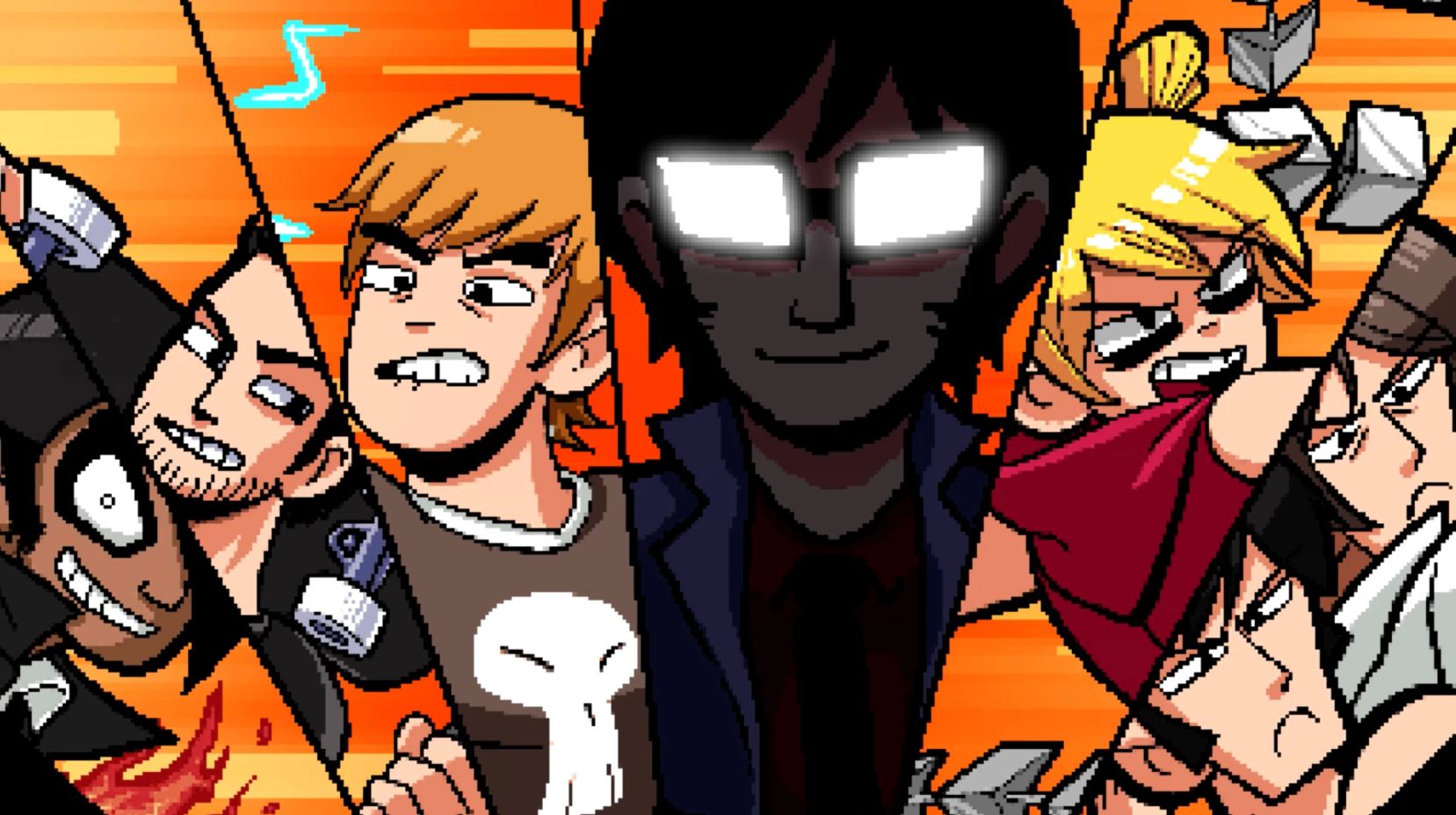 Scott Pilgrim Vs. The World: The Game on PS4 is getting multiple physical editions thanks to Limited Run Games who will be releasing and distributing the special versions of the game.
Released under the Scott Pilgrim Vs. The World: The Game Complete Edition package which releases next week, the special editions of the game will all go up for pre-order on Friday, January 15 at 7 AM PT / 10 AM ET / 3 PM GMT / 4 PM CEST.
There are three editions of the game, each at different prices. The standard edition of the game comes in at $34.99 and comes with a Clash at Demonhead concert ticket, reversible cover art, and full-colour instruction booklet.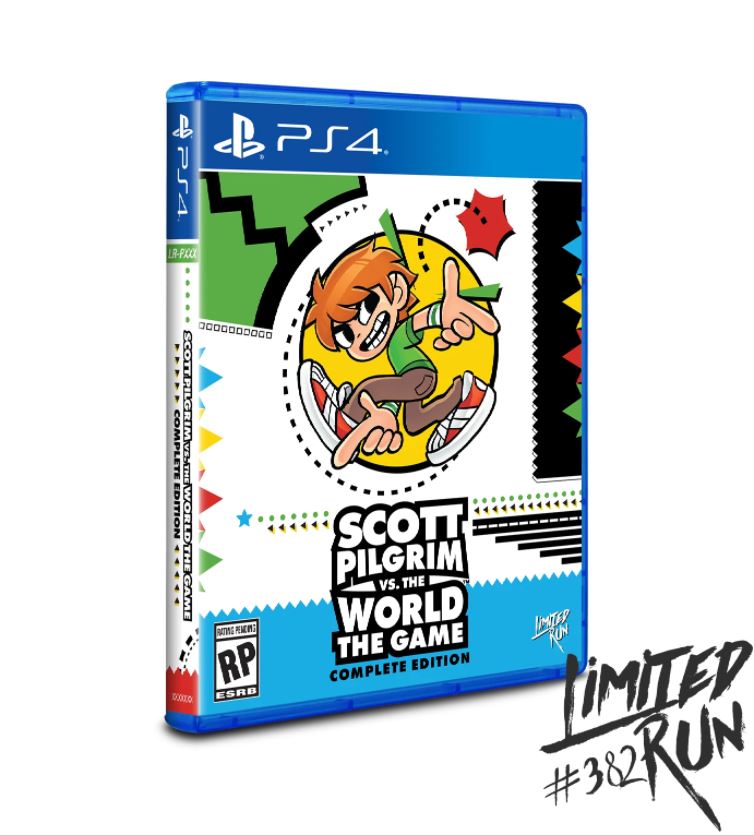 The Classic Edition clocks in at $54.99 and includes everything above and a deluxe plastic clamshell case with reversible cover art. You also get access to a sticker sheet with art from the game, a physical soundtrack featuring music by Anamanaguchi, and an Overworld map.
Finally, the bumper K.O. Edition of the game is a whopping $139.99 and comes with the following items, including the previously mentioned reversible covers, instruction booklet, Cash at Demonhead concert ticket, and clamshell case from the Classic Edition of the game. As for the items exclusive to this edition, you get access to the following:
Premium hard-shell roadie collector's case box featuring working lights and sound
Hardcover Scott Pilgrim Vs. The World: The Game guide book
Full-size wooden drum sticks featuring game art
Three Sex Bob-omb guitar picks (one each of light, medium, and heavy gauges)
Scott Pilgrim loading screen enamel pin
Premium high-gloss foil 7 Evil-Exes trading card set
Two Sticker sheets featuring art from the game.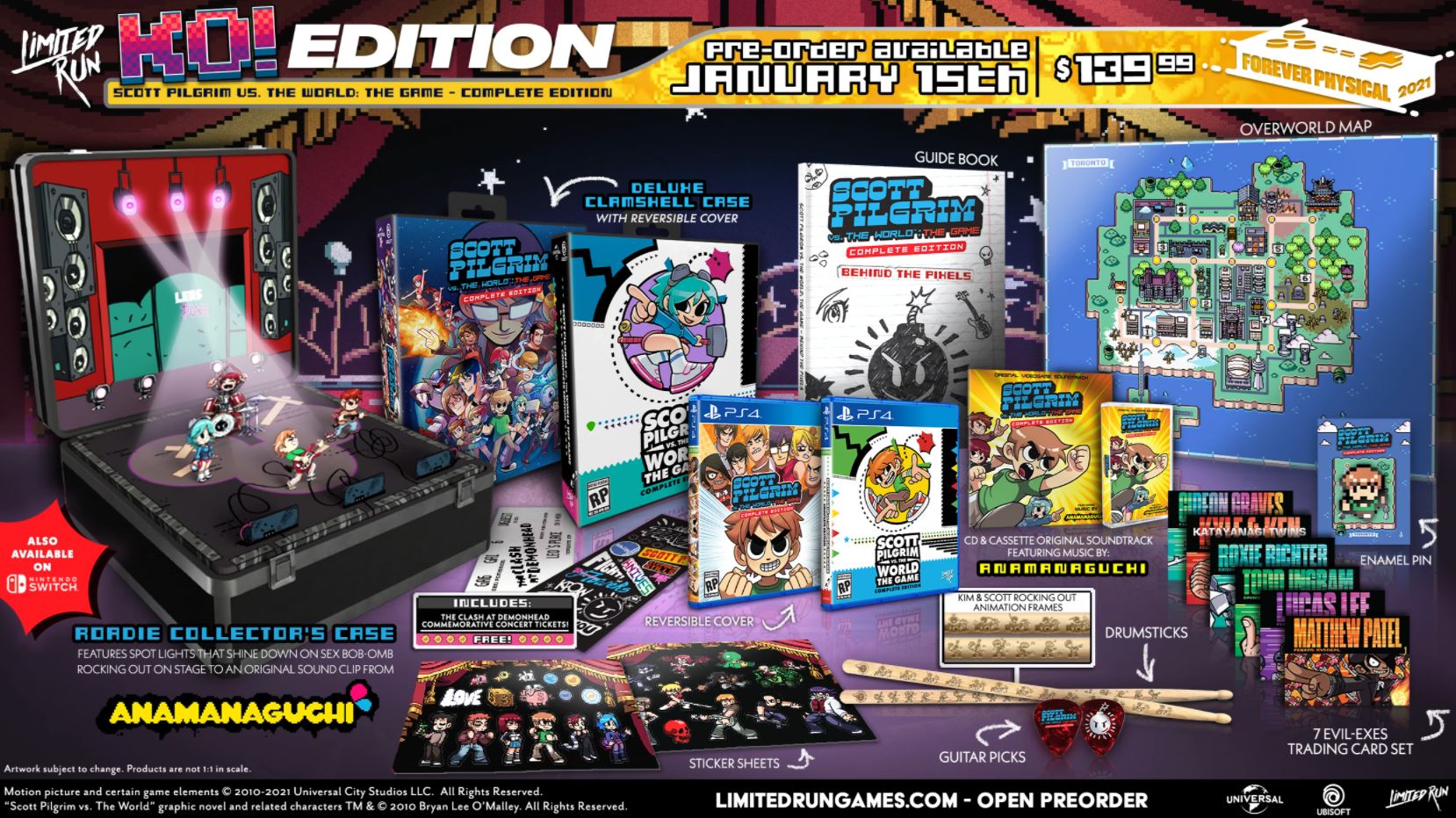 On top of that, Limited Run is also selling a number of piece of merchandise for the beloved game, including enamel pins, a trading card pack, key chains, a t-shirt and jumper, and even a Nintendo Switch case. These items will be available for pre-order at the same time as the physical editions of the game. You can see all the items available from Limited Run here.
This is a huge amount of collectible items and gear on offer and it excites us. Let us know if you are planning to pick any of these items.
Scott Pilgrim Vs. The World: The Game Complete Edition releases for PS4 on January 14, 2021, and is playable on PS5 via backwards compatibility.