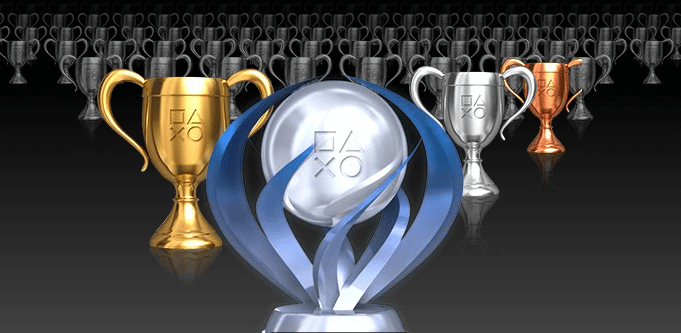 Well, we thought we knew every trick in the book when it comes to navigating the PS4 dashboard, but we'd never spotted this secret PS4 feature.
Did you know that you can get help with unlocking those tricky trophies without leaving your PS4?
If you're having trouble working out how to complete a specific trophy, you can just navigate to that trophy from the dashboard.
Go to Trophies, pick the game, and scroll down to the trophy you need help with. Click options on your DualShock 4 and you'll see the option to Search Internet.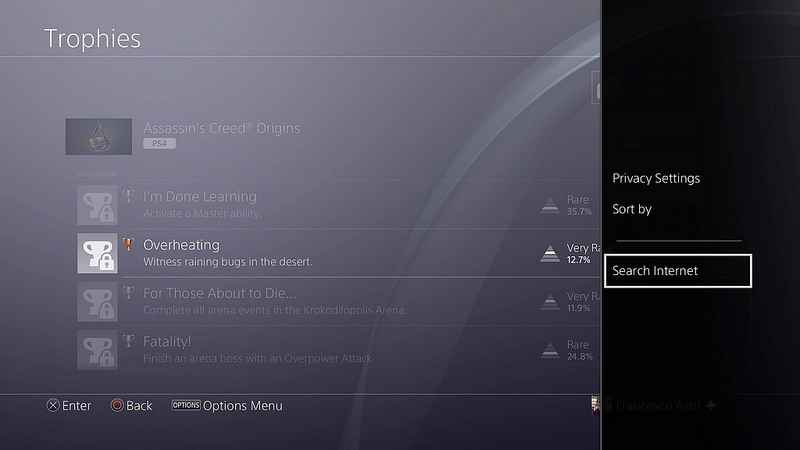 Click on that, and the PS4 web browser opens showing you the top listed searches on Google for that trophy. There's a ton of guides out there on every trophy, so by clicking on one of the top search results you'll find an answer on what you need to do to unlock it and the easiest way to do it.
Yes, it's just another way of browsing the web, which you could do on your smartphone or desktop, but by doing it through the PS4 it's super convenient.
You might wonder what all the fuss is about picking up as many trophies as possible. Well, while some gamers are just simply completionists, there's also a new Sony Rewards Scheme. In the US, you can earn points for each trophy you unlock which allows you to earn PSN vouchers that you can spend in the PlayStation Store.
If you're a big trophy hunter, then we also recommend you check out our Easy Platinum Trophies guide!