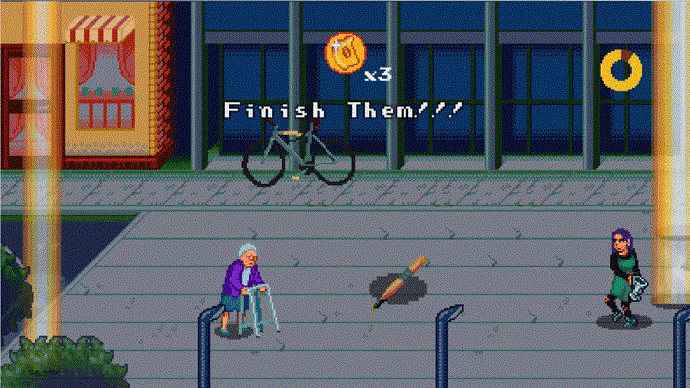 Arcade-style beat 'em up Coffee Crisis is getting a PS4 and Xbox One release soon, according to the developer.
Developed by Mega Cat Studios, Coffee Crisis launched on SEGA Genesis last year and tasks players with defeating alien overlords with 'with metal-fueled, caffeine aided combos to save Earth's most precious resources.' It's also backed by a heavy metal soundtrack.
Coffee Crisis Bringing Retro Flavor To PS4
Alongside a single player mode, Coffee Crisis also features two-player couch co-op. Additionally, you'll be battling against eight powerful bosses using a variety of caffeinated power-ups to bash aliens!
Check out Coffee Crisis in action.
You might be wondering why Coffee Crisis was only released on SEGA Genesis last year when the console was released in 1989! Well, the developer loves retro-style games and created a Kickstarter campaign, which was subsequently funded by fans.
Now, we get to play it too, though it's looking likely to come to Xbox One first as they've already started the certification process.
Source: Kickstarter