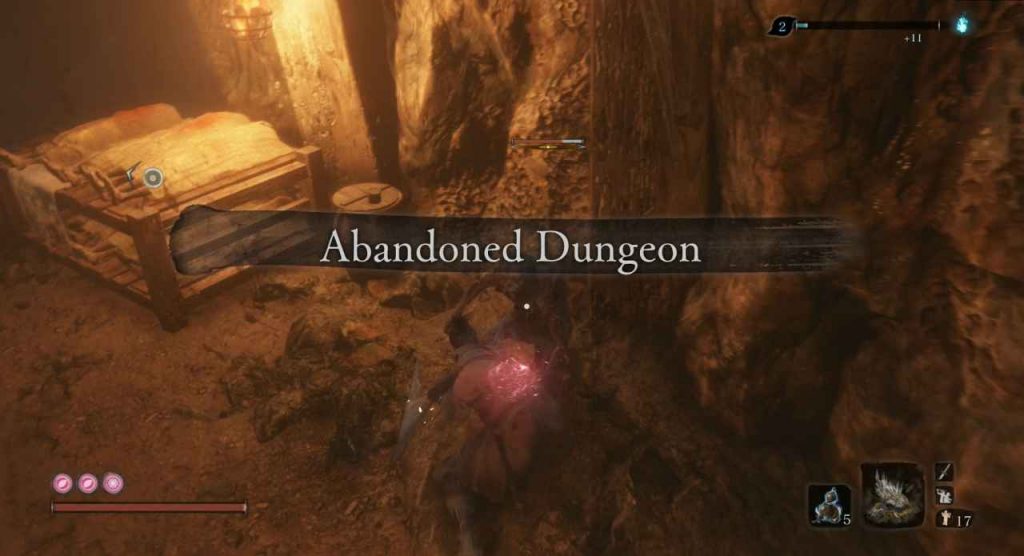 The Abandoned Dungeon is a small, linear area that is found to the left of the central Idol in Ashina Castle in Sekiro: Shadows Die Twice. This walkthrough will show you all of the items, enemies and a secret pathway.
Abandoned Dungeon – Abandoned Dungeon Entrance
From the Idol that leads to the Abandoned Dungeon, you will want to take a right at the bottom of the stairs. Inside you will find a Pacifying Agent, as well as one of the main grunt enemies in this area. To dodge his grab, which is his only attack, attack as soon as he starts the animation to deal enough damage in time. He will stand up after a few seconds and you will have to defeat him a second time.
Now, head back to the main path and continue. Kill the grunt enemy and the flies as well. On your left, you will see another alcove. Inside this one is a Rotting Prisoner's Note.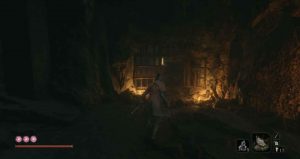 From there, head back to the main path. On the right, you will find a Pacifying Agent and another grunt.
Now, if you head to the left you will be able to talk to the man who will give you the Surgeon's Bloody Letter, which will be used later.
Just ahead, you can find some flies, two more grunts and a Red Lump. The Red Lump will reduce flinching from enemy attacks at the cost of being unable to resurrect. Just ahead, you will find a Sculptor's Idol.
We are going to turn around and head into the lower area, beneath where you just walked.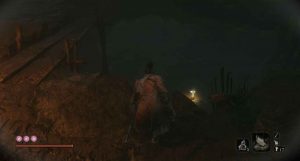 Down here you can find some more flies and 2 lots of Oil. If you look to the right, you will find a path leading to a new area. Down here is one grunt enemy, as well as a Bite Down. Just ahead you can interact with the Crumbling Offering Tower to read it.
Now, if you head right then left you can find a Mibu Balloon of Soul.
Beneath you is an enemy you do not want to face yet.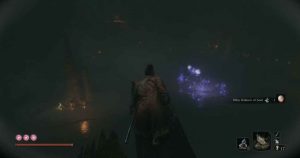 In order to defeat him, you will want five Attack Power and at least 13 Vitality. This mini-boss is a Shichimen Warrior, which deals terror damage. If any of his spirit orbs hit you, you will take Terror damage. Once it is full you will instantly die. You will want five Pacifying Agents and three Divine Confetti.
Before you jump down, use a Confetti. This will allow you to damage him. Once you are down on the ground use the Pacifying Agent. You will want to refresh the Agent every thirty-to-forty seconds.
His orbs that he sends up are not too much of an issue. If he spins the spear in his hands and slams it on the ground, you want to run to the side to dodge the fireball.
If he disappears, he will teleport far away and shoot a Terror Beam at you. When he does this, just run to the side until he is finished.
Other than that, just reapply your Divine Confetti when it runs out. Attack as much as possible to lower his posture. Once you beat him you will earn a Ceremonial Tanto. This item can be used to turn vitality into Spirit Emblems.
In this arena, you can pick-up a Mibu Balloon of Soul, some Scrap Magnetite, and a Black Gunpowder. Upon the ledge, on the side where you dropped down from you can find a Pacifying Agent.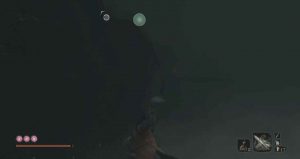 On the opposite side of the arena, grapple up to find a Sculptor's Idol. Behind that Idol, along the right is a Bulging Coin Purse. Up this path, you will find the Well where you first started the game in the Ashina Castle.
Head back down to the Idol and speak to Jinzaemon ahead. You can either inform him of the Abandoned Dungeon or not.
Up ahead you will find some White Spirit Emblems. You can talk to the woman who will tell you to jump off of the edge.
We are going to do that. After a few seconds of falling, you will be able to grapple up to the rock. Up ahead is a Mibu Balloon of Soul. Follow the path again to find a Fistful of Ash and a grunt. There is nothing along the left side; so, we will head right.
Fall through the hole in the floor and pick-up the Pacifying Agent. Up ahead is a Sculptor's Idol for the Ashina Depths.
Abandoned Dungeon – Underground Waterway
Now, head back to the second idol you interacted with. On the left is some Scrap Iron.
Swim through the water and kill the three enemies on the platform to your left. Here you can pick up a Pacifying Agent, an Ako's Sugar, and some Black Gunpowder. Just next to that is a Light Coin Purse.
Continue on through the water and call the elevator after killing the two grunts. Hop onto it.
You can interact with the Sculptor's Idol up here after being greeted by a voice. Just next to it is a mural that will talk to you.
That covers it for the Abandoned Dungeon. The next area is Senpou Temple, Mt. Kongo.
I hope this walkthrough was helpful. Our walkthrough of Senpou Temple, Mt. Kongo is now live. You can check out all of our Sekiro coverage here.