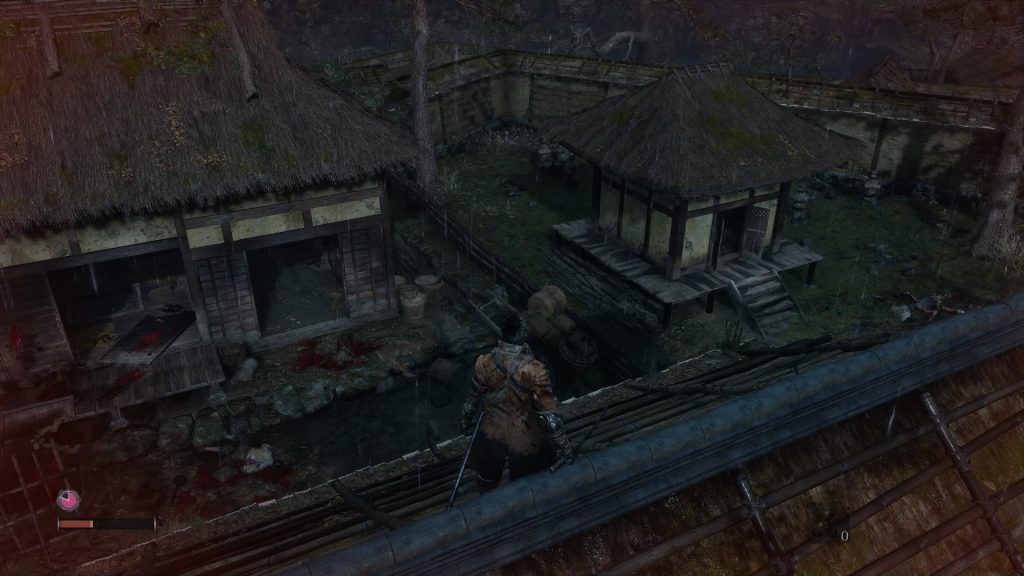 Sekiro: Shadows Die Twice has plenty of secrets. Some of the more important ones involve Prosthetic Tool's that enhance the protagonists abilities. There are plenty of them to find and we're here to help you find them.
The Axe is one of the more essential tools in the game and allows you to stagger some enemies with a single blow and even destroy wooden shields making those enemies a breeze to take out.
Located in Hirata Estate on the eastern side, once you reach the small village you'll have to head east to an area with a bunch of enemies and houses. You'll see a bonfire with a three enemies around it and an archer on the roof. After this area you will ascend a hill.
Once you reach the top scale the wall on your left. you'll see a home with a bunch of dead villagers. Next to this home is shrine that has two guards around it. The Shinobi Axe of the Monkey will be located inside this shrine when you open the doors. With the Prosthetic in hand head back to the Sculpter and have him create the Axe Prosthetic for you.
You can check out our guide for the Hirata Estate area, including a full walkthrough, as well as the guide for the boss of the area, Lady Butterfly.
Check out all of our Sekiro: Shadows Die Twice guides to help you find all the items and strategies to conquering all the areas in this challenging game.