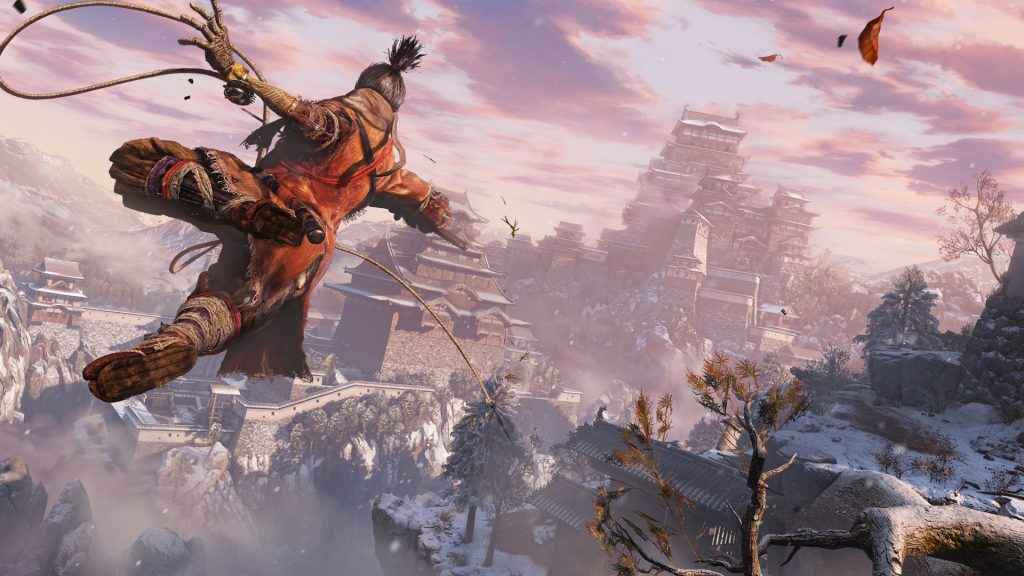 Following the announcement of the Sekiro Shadows Die Twice release date, some new gameplay footage has leaked online. Presumably taken from gameplay shown at GamesCom 2018, the leak shows off some of main characters combat moves and how we moves across the environment.
We get to see the grappling hook in action and how the warrior uses his prosthetic arm to fight enemies. The Sekiro gameplay footage is brief, but well worth checking out! The description on the video reveals that the video first appeared on Gamespot before it was taken down.
Sekiro Shadows Die Twice Gameplay Video
https://youtu.be/Csjp1icUXqU
From Software's Sekiro Shadows Die Twice is an action-adventure from the team that brought us the Dark Souls series, though gameplay will be different. Using an upgradeable prosthetic arm and a katana, you play as a shinobi in 16th century Japan who is on a mission for revenge.
Players will be able to add various gadgets and tools onto the prosthetic arm as they progress, while using stealth and full-on attacks to take down a variety of challenging enemies.
Stay tuned for more details on Sekriro Shadows Die Twice. We presume they'll be more gameplay footage available during GamesCom.