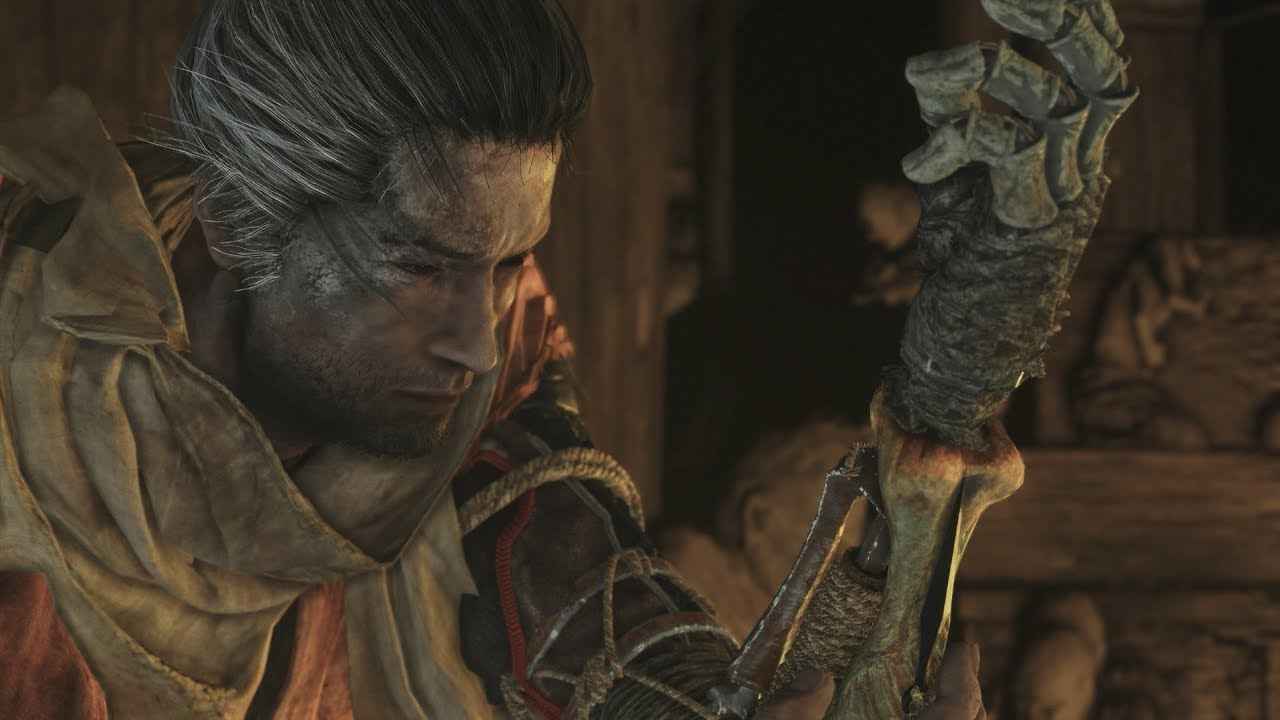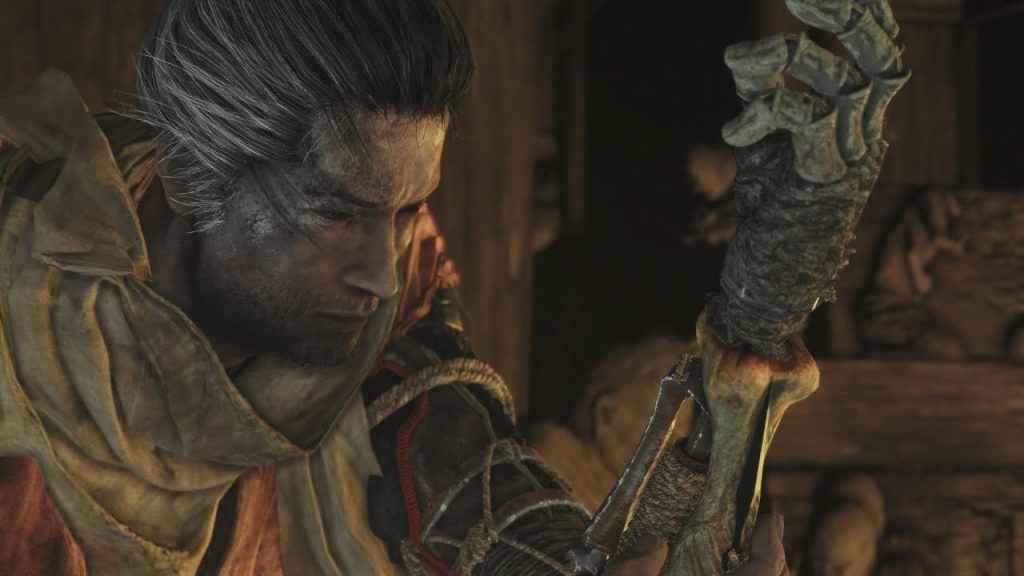 As soon as Sekiro: Shadows Die Twice appeared on stage at this year's E3, the majority of questions surrounding the game tended to be along the lines of: "how similar is it to Dark Souls?". And, as reductive as that line of questioning might sound to some, it's easier to see why so many outlets focused on it.
From the overall look of the game through to the sound effects of steel meeting flesh, the similarities between From Software's newest title and its genre-defining back catalogue were inescapable.
Yet, as was hinted at during the presentation itself, before being confirmed in various follow up interviews, there are some key differences that help Sekiro: Shadows Die Twice stand out from the crowd.
In the interests of brevity, we've compiled a list of five of the most striking.
The Setting Of Sekiro: Shadows Die Twice
To begin with, Sekiro: Shadows Die Twice is set in late 16th Century Japan during a period known as the Sengoku era or the Warring States Period, immediately distinguishing it from the medieval high-fantasy of Dark Souls and the grimy, plague-ridden streets of gothic Yarnham.
Much like Team Ninja's Nioh, however, From Software isn't aiming to make a historically accurate game with Sekiro - we won't be meeting any historical figures over the course of the adventure or participating in real-world events.
Rather, From Software has drawn inspiration from the socio-political themes, art and architecture, and even the flora and fauna of the period. Which is a roundabout way of saying players should expect to be pitted against plenty of giant enemies and nightmarish creatures when the game launches, as well as the standard scores of human enemies.
A Simpler Setup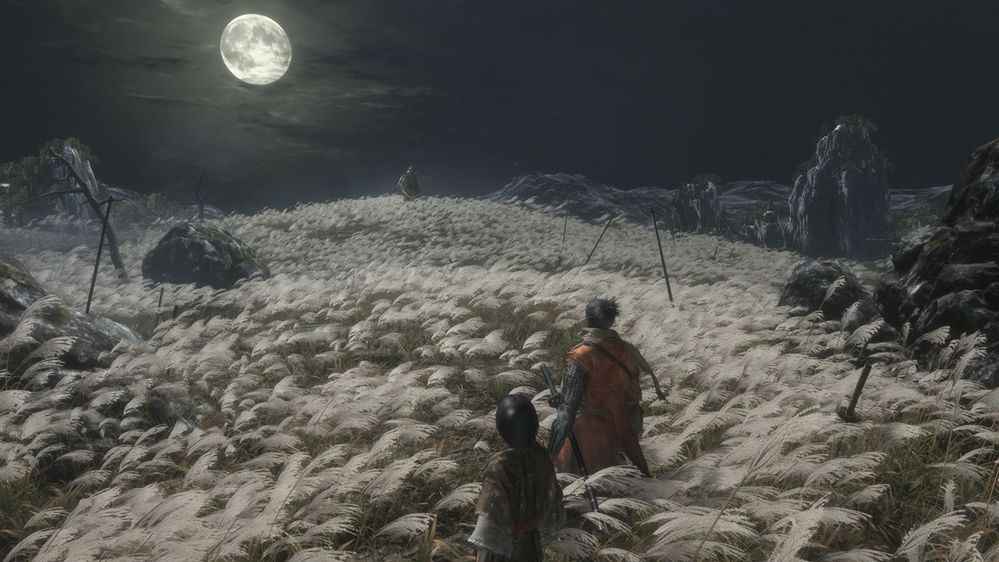 The differences are less conspicuous as far as the narrative goes. The story, which revolves around protagonist 'The Shinobi' (his actual name hasn't been revealed at the time of writing) scouring the surrounding lands in search of his 10-year-old ward (currently referred to as 'The Young Lord'), is told through tantalisingly brief snatches of lore in a similar way to Dark Souls or Bloodborne, instead of cut-scenes and inter-character dialogue.
However, according to From Software Marketing Manager Yasuhiro Kitao and Activision Producer Robert Conkey, who went into greater detail during an interview with IGN, the initial setup is slightly easier to follow.
In terms of the layout of the game world, meanwhile, Kitao also revealed Sekiro is most like the original Dark Souls.
In other words, the player isn't forced along a linear path from the outset, completing missions and defeating bosses in a pre-determined order, and is therefore able to travel back and forth between the game's panoply of interconnected environments in whatever way they see fit.
No Character Customisation
This particular revelation will leave some players disappointed for sure, but there's no character customisation in Sekiro: Shadows Die Twice.
Everyone experiences the game from the perspective of 'The Shinobi': a disgraced and highly-skilled ninja whose modular prosthetic arm grants him an array of powerful abilities. Player's aren't able to create their very own avatar using a complicated suite of customisation tools or pick between the numerous presets of a fluid class system; from the sounds of it, it's not even possible to change the Shinobi's attire. I hope you like weather-stained red cloaks and ragged, off-black trousers.
That's not to say customisation has been eschewed altogether. As Kitao went on to explain shortly thereafter, the prosthetic itself provides plenty of opportunities to alter the way The Shinobi plays and, more generally, lets players immerse themselves in the way of the Ninja.
Traversal And Stealth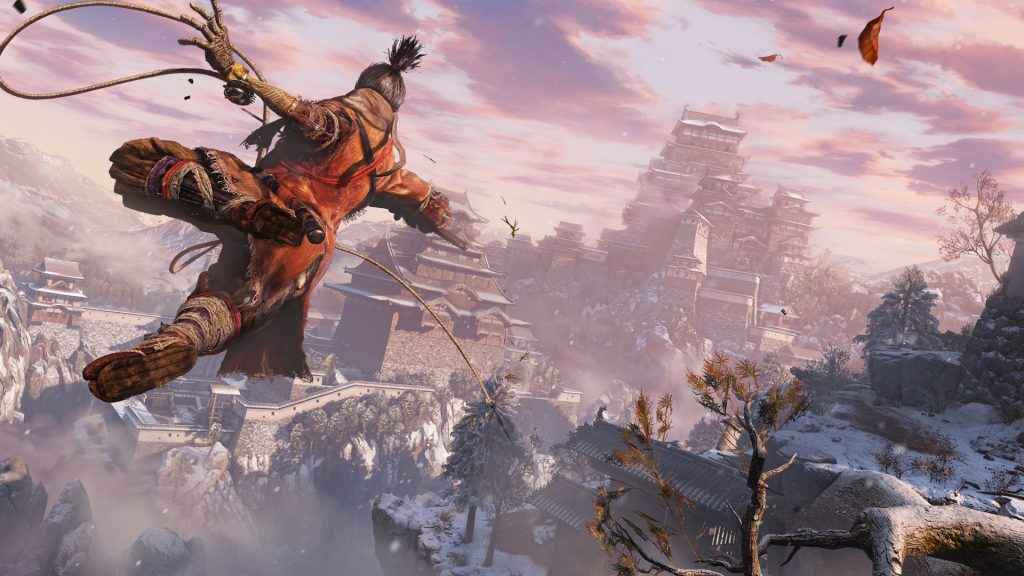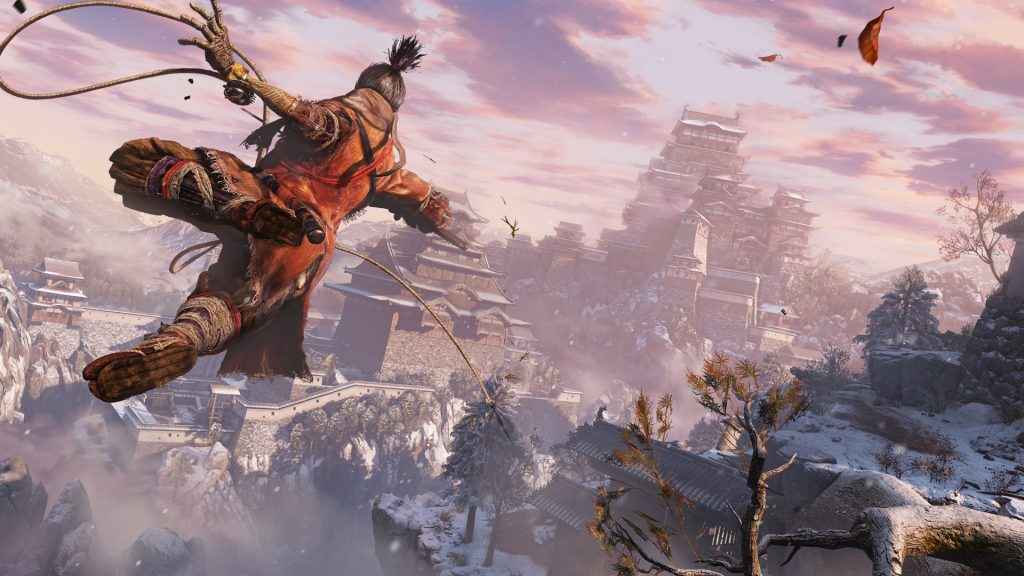 In fact, it's the prosthetic that facilitates the game's interesting traversal and stealth mechanics.
Using the protagonist's versatile grappling hook (the very tool we were introduced to in the original teaser trailer all those months ago), the player is able to zip around the game's evocative landscapes both laterally and vertically, darting quickly behind enemies to get into position for a sudden backstab or ascending nearby structures in the blink of an eye to get the lay of the land before they begin the next difficult encounter. A fluid movement system which, as you might expect, goes hand-in-hand with Sekiro's stealth mechanics.
True, we don't really know exactly how stealth functions at this stage - whether it'll be like Uncharted and so enabling players to execute enemies with the simple press of a single button should they sneak up on their target undetected or operate more along the lines of a pre-emptive strike that lets players deal a significant amount of damage before the battle proper begins.
One thing it does seem to offer, however, is the option of simply avoiding confrontations altogether. Although I can't see serious Soulsborne players passing up the opportunity to make an objectively difficult foe look about as threatening as a Furby.
An Action-adventure With RPG elements
If the preceding four points hadn't already let the cat out of the bag, one of if not the biggest difference between the two IPs is that Sekiro: Shadows Die Twice is an action-adventure game with RPG elements, rather than a fully-fledged action-RPG. A subtle distinction, admittedly, but an important one.
Players don't have to worry about pumping XP into specific stats to aid in The Shinobi's development as the game progresses, or spend hours picking through online spreadsheets looking for the perfect weapons and gear to suit their chosen build. Nor is there any kind of multiplayer element link to prepare for once they've beaten the main game; to be fair, it wouldn't really work if everyone's playing as the same character representing the same class.
Mind you, it's still very, very hard, according to Kitao. Even harder than Bloodborne or Dark Souls, I should imagine, now that we can no longer call on other players to help us defeat a particularly tricky boss or spam arrows/spells from a safe distance when confronted with an unnervingly large dragon blocking our way.
So, when can we actually play Sekiro: Shadows Die Twice
Soon…ish. As revealed in a recent post on the developer's official website, Sekiro: Shadows Die Twice launches early 2019 on PS4, Xbox One, and PC.
In the meantime, be sure to visit PlayStation Universe regularly for up to the minute info.