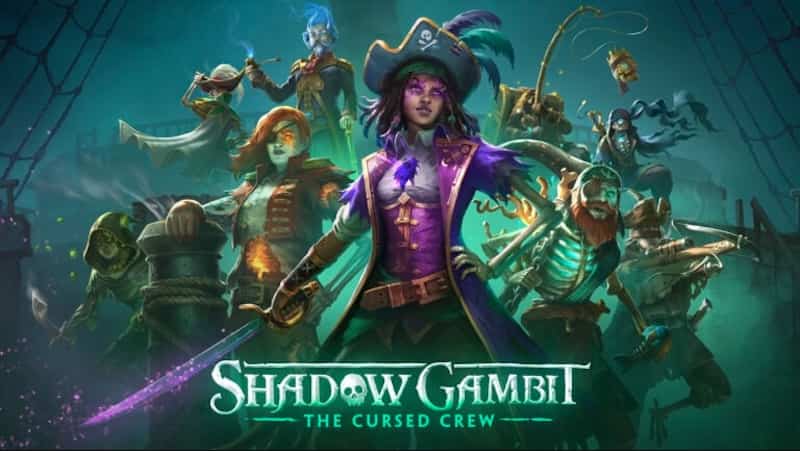 Shadow Gambit: The Cursed Crew, a new stealth-strategy title set during an alternate history Golden Age of Piracy, is setting sail in 2023 for PS5, PC and Xbox Series X/S, developer Mimimi Games has announced.
Players follow cursed pirate Afia as you hunt down the legendary Black Pearls to resurrect your own curse crew. Your eight shipmates are all fully playable, each one possessing a unique personality and armed with various supernatural powers. Along the way, you'll pull off massive heists and salvage mysterious treasures to help you battle against the army of the Inquisition.
Being a pirate game, Shadow Gambit: The Cursed Crew gives you command over your own ship — well, a ghost ship to be precise — The Red Marely, which has its own living soul. While on board you can plan your next mission, hang out with the crew, or discover their backstories in unique character missions.
Related Content – Sony PS5 Complete Guide – Everything Explained About PlayStation 5 For New Owners In 2023
Meanwhile, the sun-soaked Caribbean is your open-world playground to explore at your leisure. The ocean is packed with hand-crafted island that act as their own sandbox, from tropical beaches to rambunctious pirate towns.
The Curse of Lost Souls haunts the mysterious island chain known as the Lost Caribbean, which is under the control of the terrible forces of the Inquisition. They despise all that is supernatural and use soul devouring fire to hunt cursed pirates like you!
Shadow Gambit: The Cursed Crew is due out in 2023 for PS5, PC, and Xbox Series X/S. A concrete release date has yet to be announced, but we'll bring you more details as we get them.