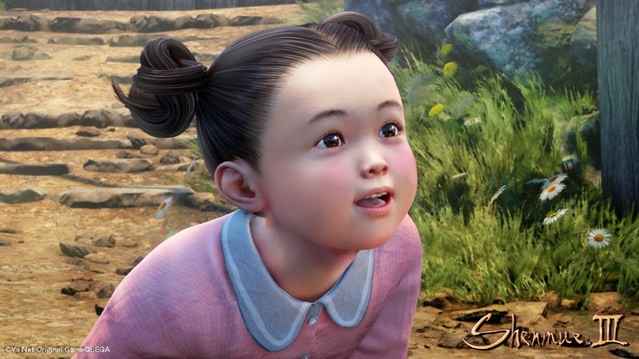 As promised yesterday, Yu Suzuki had some important news to share on the opening morning of GamesCom 2018: A Shenmue 3 release date.
Unfortunately, it's still a ways off. The 27th August 2019, to be precise.
Still, better late than never…. Or something akin to the Mighty No. 9 debacle.
Shenmue 3 Release Date Provided in Brilliant New Trailer
Shared via a pre-recorded video, Suzuki also confirmed that Shenmue 3 would be set only one day after the events of the previous game (despite, as Suzuki said, the 16-year gap in the real world). Before treating us to a brand-new trailer, narrated by heroine Shenhua Ling, called The Prophecy.
Unsurprisingly, given the title of the trailer, there're plenty of references to the returning hero that is Ryo Hazuki and his arduous journey during the minute-and-a-half-long video, as well as Shenhua's fated relationship with Ryo. However, the real star of the show has to be the absolutely gorgeous music.
If that single piece is anything to go by, Shenmue 3 will boast one of the finest soundtracks of recent times when it releases.
A Long-Awaited Sequel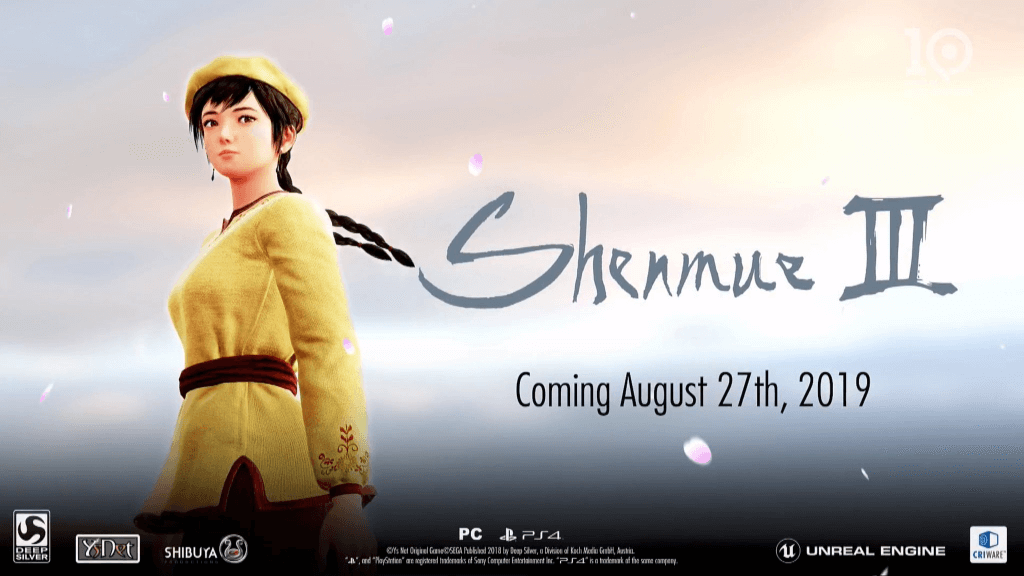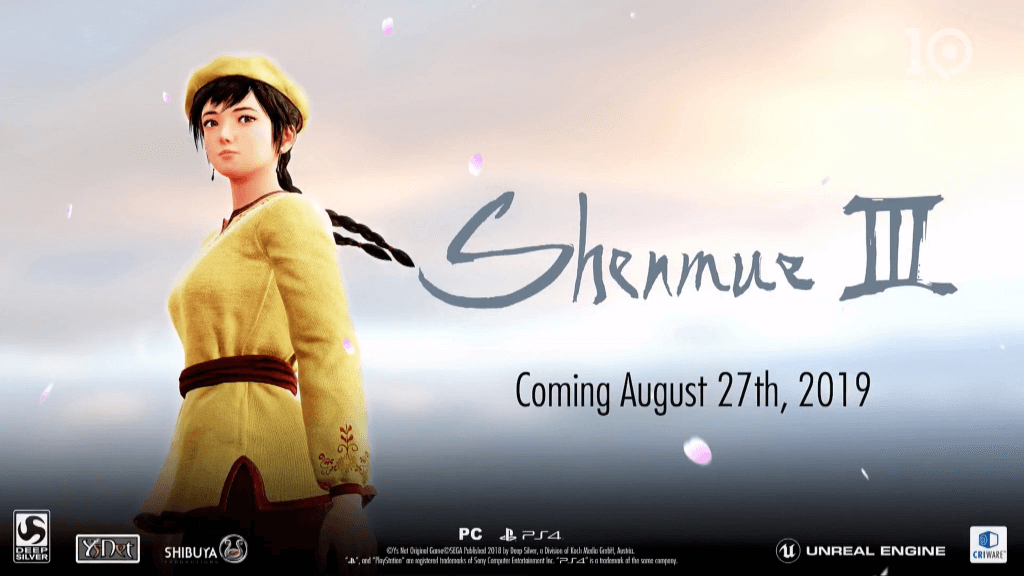 Although the wait for Shenmue 3 will be a long one, Sega has done its bit to help tide us over by virtue of its forthcoming current-gen port of Shenmue 1 and 2.
The results of which, as PSUs John-Paul Jones explained in his recent review, being rather spectacular:
Sega have done these classic titles a service by re-releasing them in the original form and resisting the temptation to tamper. Surely as divisive now as they were nearly 20 years ago, Shenmue I & II are not just a great primer for the forthcoming threequel, but also a great opportunity to experience one of gaming's most pioneering series.

Welcome back Shenmue, I have missed you dearly.