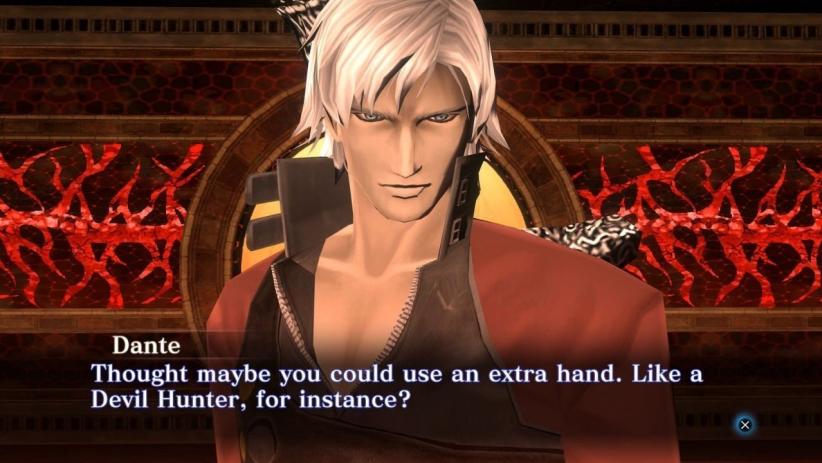 SEGA of America has taken to the PlayStation Blog to confirm a fresh batch of details on Shin Megami Tensei III Nocturne HD Remaster, including news that Dante from Devil May Cry will be hacking and slashing his way into the game as DLC.
This isn't new to the HD version; the wise-cracking demon hunter was previously included in the US and EU release of Shin Megami Tensei III Nocturne, aka Lucifer's Call, while the Japanese version of the game added Devil Summoner's Raidou Kuzonoha.
However, the HD re-release includes both characters — Dante as DLC and Raidou as a base character, so you get the best of both worlds.
The game's director, Kazuyuki Yamai, commented:
The dev team initially thought it was a crazy idea to pursue a crossover across two different publishers. However, they were also captivated by the idea of the two characters' encountering one another and their ensuing battle. So they brought the proposal to Capcom, and the rest is history!
Related Content – Sony PS5 Complete Guide – A Total Resource On PlayStation 5
Shin Megami Tensei III Nocturne HD Remaster is scheduled for release on PS4, PC and Nintendo Switch on May 25, 2021.
[Source – PlayStation Blog]