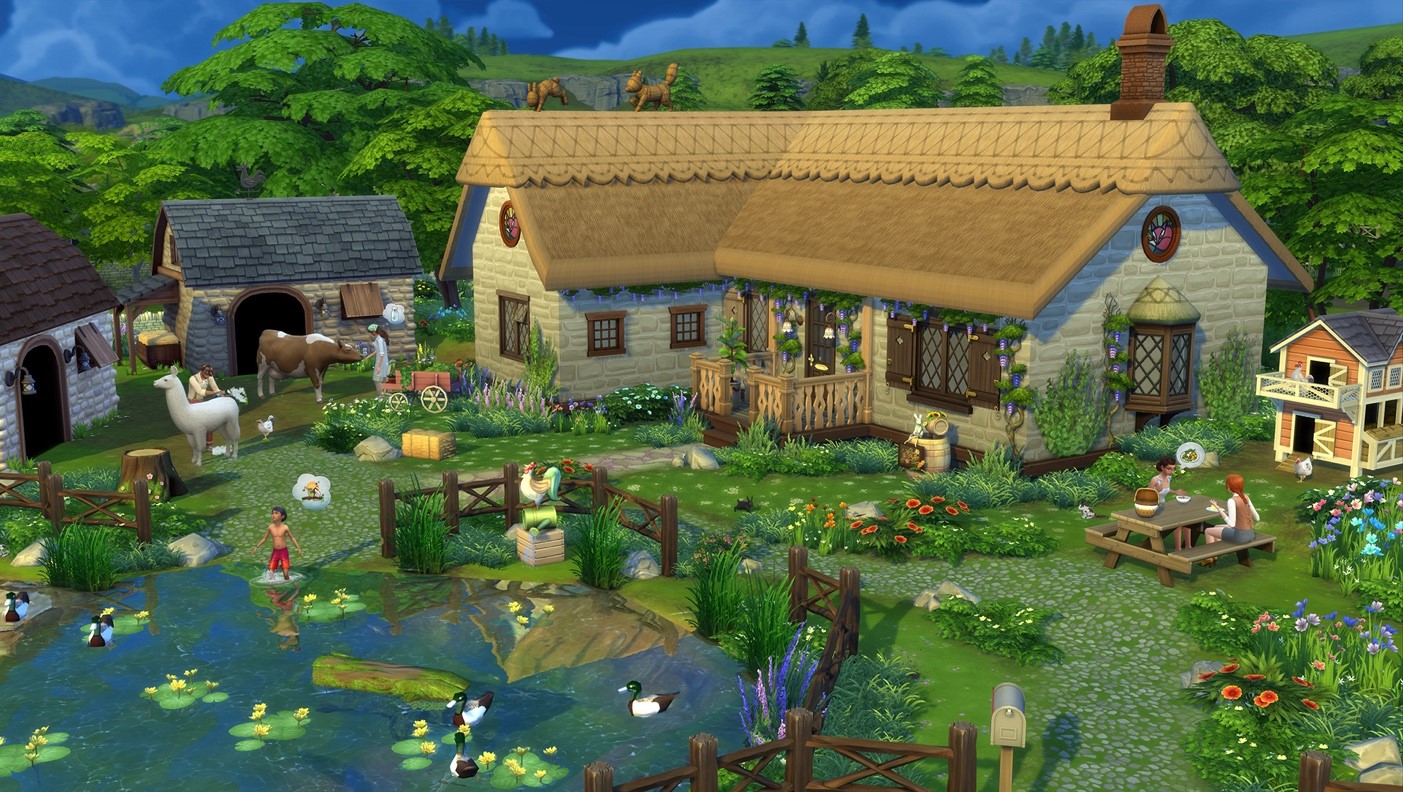 The Sims 4 is getting yet another expansion in what is truly an ever growing franchise with the new Cottage Living expansion and it's available today for players to start living life by the lake on PS5 and PS4.
The news was announced with a new short trailer right at the beginning of the EA Play Live July 2021 event showcase that happened today (July 22), just before the pre-show started.
You can watch the announcement for the Sims 3: Cottage Life Expansion releasing on PS5 and PS4 today for yourself, right here:
You'll be able to settle into a cottage of your own, in the community of Henford-on-Bagley. You'll be able to explore the glorious countryside, learn about the town and its rich history, raise your own cottage animals and take on an extra challenge of living off the land and finding fresh ingredients either by growing them, raising them, foraging or simply popping over to shop to buy them.
The trailer also revealed a collaboration with Japanese Breakfast, an indie rock back who performed a "moo-sic" video for the show.
Source – [EA Play Live]