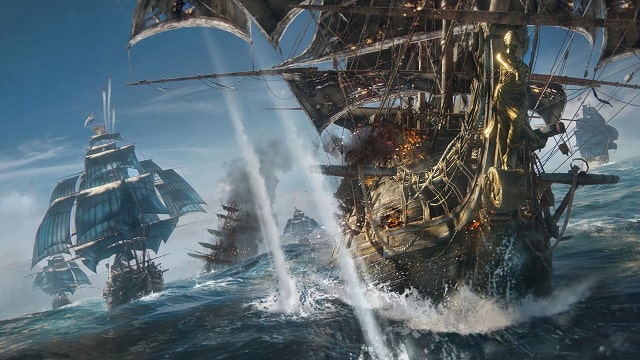 Ubisoft has announced that it has postponed the Skull and Bones release date yet again, this time pushing the swashbuckling adventure game beyond a March 2020 window. Not only that, but the game will not be showing its face at E3 next month, either.
Skull And Bones Release Date Delayed, Won't Make Current Fiscal Year
Skull and Bones was previously scheduled to set sail at some point last year, before being pushed back to the 19/20 fiscal year, which hat ends on March 31, 2020. However, Ubisoft confirmed in its latest earnings call that the Skull and Bones release will now happen beyond that window; in other words, it won't be out until April 2020 at the very earliest.
From the sound of things, the game simply needs more time in the oven. GameSpot received the following statement on the matter: "For new IPs, it is common to have evolutions of creative vision and this requires more development time."
Beyond that, the official Skull and Bones Twitter explained: 'We're going to batten down the hatches and push back on the game's arrival — this is a challenge news for us all, but it's what's needed to make Skull & Bones as awesome as it can be! Our focus remains on quality first and we're grateful for your undying support."
Skull and Bones is in development for PlayStation 4, PC, and Xbox One at Ubisoft Singapore, the same studio that crafted the naval combat in Assassin's Creed IV: Black Flag. Unsurprising, then, that Skull and Bones pretty much takes those elements and creates a whole game around it. The game uses an open-world and sees the player cruising the Indian Ocean by themselves or with up to five other players, slugging it out with rival pirates in Disputed Waters.
Ubisoft has revealed that it will launch three AAA games by March 2020.
Source: GameSpot