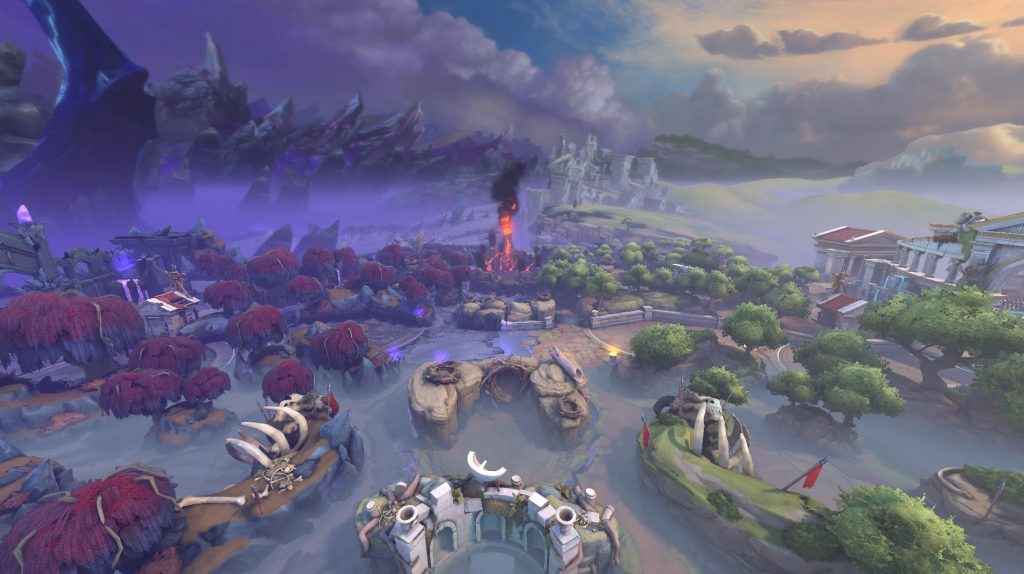 The Smite 4.25 update has been confirmed for release later this month by developer Hi-Rez Studios.
Kicking off Season 5, the Conquest map will feature upgraded art assets as well as gameplay enhancements to the 5 versus 5 mode. The map will now be symmetrical and many of the monsters have received graphical makeovers. Jungle fog will also make a return.
Also, a new playable character called Cerberus, who is a three-headed guardian of the underworld will be available in the Smite 4.25 update. Other new Gods coming later this year include Slavic and Voodoo.
Smite 4.25 update introduces new Conquest Map
The Smite 4.25 update will be available on PC first on January 9, and then on January 17 the changes to the new map will be deployed.
Check out the reveal video of the new Smite Conquest Map.
In a press release, Smite Lead Game Designer A.J. "Ajax" Walker talks about the new map design:
"The Season 5 map will feature perfect vertical symmetry between Order and Chaos. Lanes and Jungle paths will have the exact same shape on top and bottom. This balances the map, and removes timing differences to each side. Overall, this creates a more consistent gameplay experience."
The news lands at the start of the Smite World Championships, which began on January 3. You can follow all the action on the official Smite Twitch Channel.
Smite is a free-to-play game currently available on PS4, Xbox One and PC. PlayStation Plus members get 20 Gods and 31 Skins to start their action-packed journey. Find out why we're so smitten with Smite!