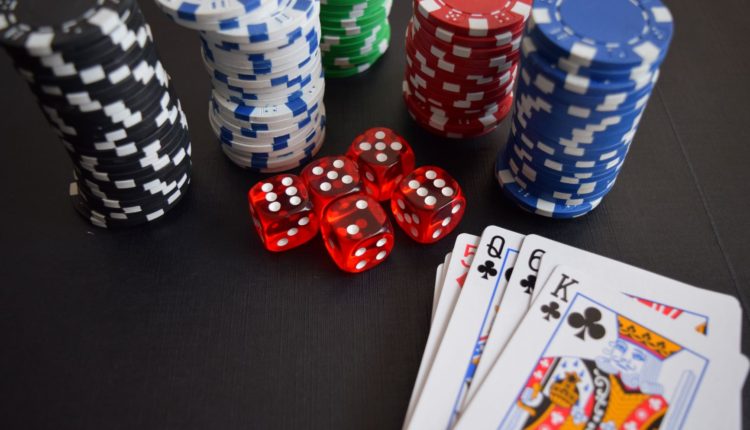 Softswiss was launched in 2009, in Belarus, and is currently a well-known iGaming expert and the first organization to deal with cryptocurrencies in the online gambling tech sector. Softswiss is a renowned market frontrunner in the creation of online gaming software solutions. The organization has a global workforce of over 900 people. More than 300 leading online casino and sports betting platforms use Softswiss products and solutions for various purposes. One of Softswiss's latest clients is a leading online casino brand – VIP Slot Club.
Softswiss's award winning products include – a jackpot aggregator, white label casino solutions, turnkey casino solutions, crypto casino solutions, sportsbook software platforms, game aggregators, video lottery terminals and Affilka. They recently signed a deal with Holle Games, adding to their list of over 21 providers in their current gaming portfolio.
What is Affilka?
Affilka is Softswiss's incredible affiliate management platform that was created by affiliates, for affiliates. The platform supports built-in payment processing, a dynamic commission producer, statistics displayed in real time, an intuitive and user-friendly interface, etc. With Affilka, a casino operator with multiple casino brands can easily integrate them all under one affiliate management roof. The Affilka product is easily implementable with any online casino brand via the use of application programming interface which allows the casino software and Affilka to communicate with each other seamlessly.
Top Online Casino Brand VIP Slot Club onboards Affilka
Recently, leading iGaming platform VIP Slot Club announced that they are going to partner with Affilka. The brand and its operators are looking to utilize Affilka's affiliate marketing system to develop and launch its very own affiliate scheme which they will call Aff House.
This business deal with online casino VIP Slot Club will operate under a Curacao license. By means of the Affilka affiliate marketing platform, it will create its resident affiliate scheme called Aff House. This will enable affiliate programs to operate within the online gaming sector. With thousands of casinos in operation, it's sometimes easy to lose track of which are worth players' time. It's no wonder sites like NZCasinoClub are needed, there is a need for unbiased voices when looking to evaluate casinos and their no deposit bonuses.
An Affilka based affiliate scheme is not unprecedented. Affilka has already established two affiliate programs in the last year, both through initiatives based on the Advabet casino platform. Such customized Afflika solutions will allow for affiliate programs to operate within the online casino sector and will provide operators with handy features including a commission constructor. Affilka's commission constructor is powered by technologies such as RevShare, Hybrid and other customer commission calculators.
Reports can be generated in real time and in seconds. Reports are available in various formats such as JSON, CSV and XML. Such formats are easy to work with and operators can apply various filtering and sorting techniques readily on these reports to easily comprehend the data in a meaningful way.
Affilka's Product Owner Anastasia Borovaya commented on the partnership. She said,"I am pleased to welcome VipSlot.club to the large Affilka family. This partnership is a special reason for us to be proud, as Affilka has once again demonstrated its flexibility and versatility.Even though VIP Slot Club operates on its own platform, the brand's team will now be able to enjoy the same affiliate marketing benefits as their online casino counterparts at Softswiss."
VIP Slot Club's affiliate manager Dmitry also commented on the deal. His words were, "We hope that the partnership between VIP Slot Club and Affilka will be fruitful and help us reach new heights. Our team has already appreciated the convenience of setting up deals, as well as working with postbacks.For us, as a young and ambitious company, an individual approach and the ability to adapt the functionality to our needs was especially important."
Why Affiliate Marketing Works Best for Online Casinos?
When compared to other modes of online casino promotion, affiliate marketing proves most effective due to some of its unique aspects.
Firstly, affiliate marketing incentivizes affiliates to really get good conversion numbers because their payment is based purely on this figure. For online casinos, every penny they spend on affiliate marketing is going to get them sure shot results or they don't have to pay. Therefore, the return on investment is high even in cases where the commission paid to the affiliate is somewhat lucrative. The casino receives relevant traffic onto their websites.
Additionally, operators using affiliate marketing will find it very easy to measure progress. This especially holds true when the operator has implemented more than one marketing strategy, it is very clear to see how much of the traffic is coming directly from affiliates. Furthermore, tracking performance of different affiliates and calculating their commission accordingly is a piece of cake, systems like Affilka completely automate this process.
Last but not least, because successful affiliates typically have a solid reputation in the online casino industry, having your casino listed on their websites boosts your casino's reputation. It aids in the strengthening of the brand and the creation of a good, long-term impression across both consumers, providers, operators and other entities integral to the industry. The operator can also decide which payment model they want to adopt, they could use revenue sharing, cost per action or a hybrid of the two depending on what works best for them.