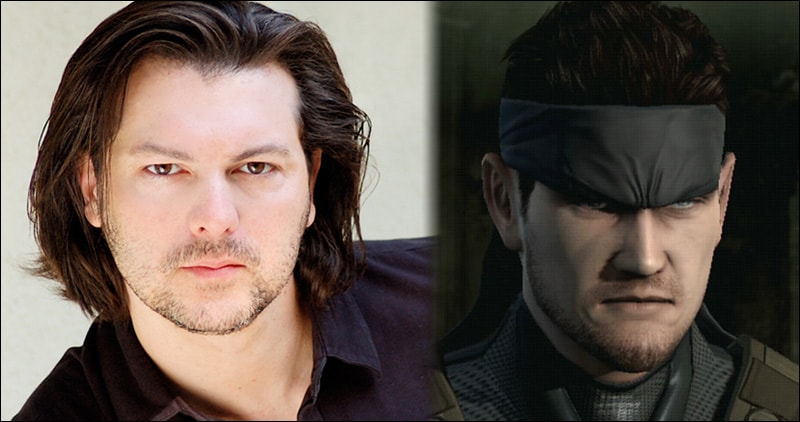 David Hayter, the voice actor for Metal Gear Solid's Solid Snake for much of the series' modern 3D era, has revealed that he has hooked up with the cast of the 1998 stealth-action title on Zoom. What for? He won't say, but said details are coming soon.
Check out his Tweet below.
https://twitter.com/DavidBHayter/status/1352378652739026946?ref_src=twsrc%5Etfw%7Ctwcamp%5Etweetembed%7Ctwterm%5E1352378652739026946%7Ctwgr%5E&ref_url=https%3A%2F%2Fwww.gamesradar.com%2Fmetal-gear-solid-cast-reunion%2F
That's a pretty big lineup as you can see, and includes Debi Mae West (Meryl Silverburg), Robin Atkin Downes (Master Miller), Christopher Randolph (Otacon), Tasia Velenza (Sniper Wolf), Cam Clarke (Liquid Snake), Josh Keaton (Ocelot), Lori Alan (The Boss) and Jennifer Hale (Naomi Hunter).
It's worth noting that the Zoom call included a representative for Celebrity Talent Booking, as well as members of the press, so that might suggest that this reunion is for something pretty major. That's all we know so far though, but hopefully Hayter will be forthcoming with more info soon enough.
Related Content – Sony PS5 Complete Guide – A Total Resource On PlayStation 5
Metal Gear Solid was released in 1998 and ushered in a new era for the series, with Hayter going on to voice Snake in the likes of Metal Gear Solid 2: Sons of Liberty, Metal Gear Solid 3: Snake Eater, and Metal Gear Solid 4: Sons of the Patriots.
[Source – Games Radar]