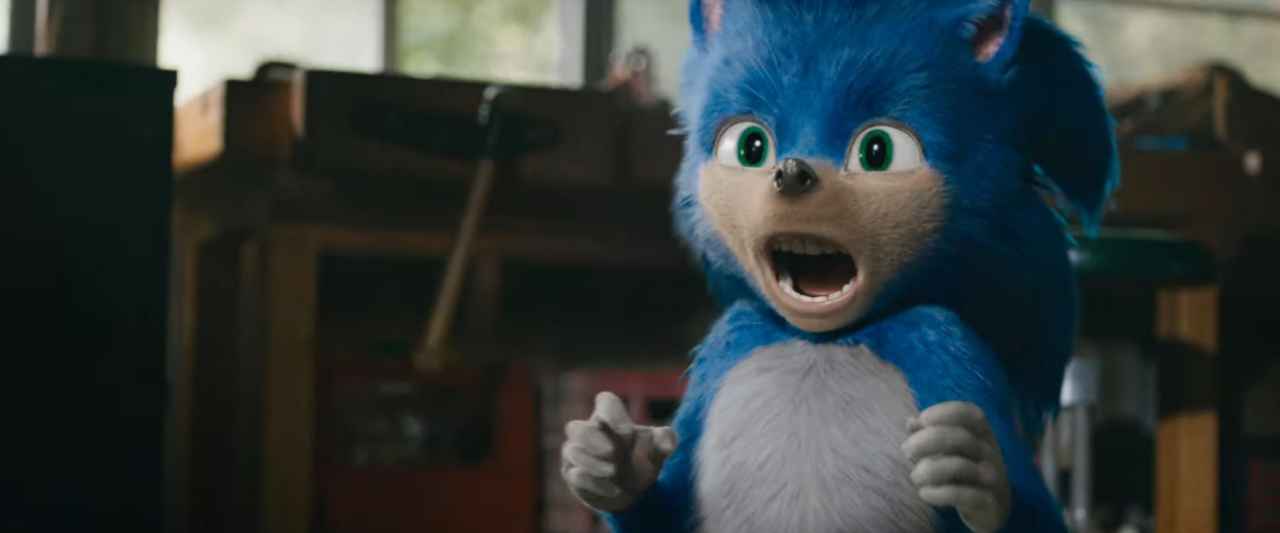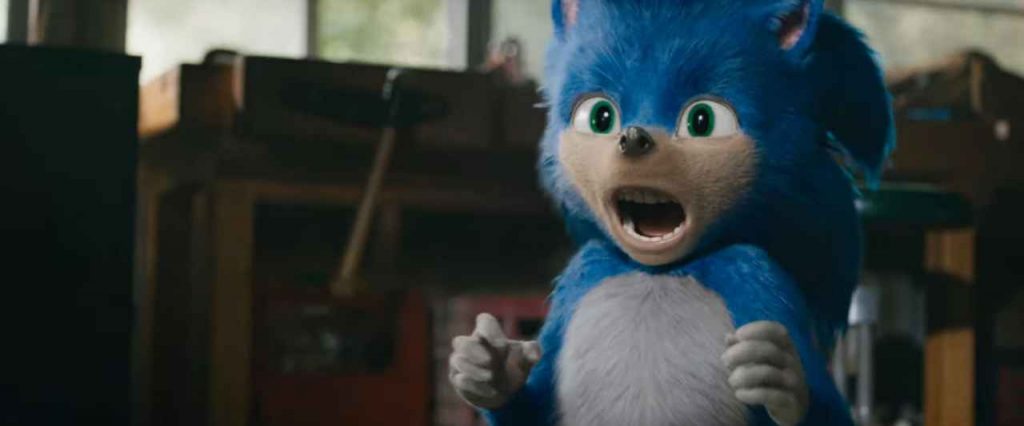 After months of anticipation to see how terrible it looked, today is the day we finally got a look at the Sonic The Hedgehog movie. And, well, we didn't ask for this, but we're stuck with it.
The trailer, set to Gangsta's Paradise as Sonic is the most hardcore Gangsta you will ever see, gives us a good look at the blue speedster's live-action appearance.
Whilst the overall design looks a lot like the video games, ultimately, Sonic's face is little more than two eyes, a nose, and a mouth slapped onto a vaguely humanoid template. One designed by a six-year-old in an arts and crafts class who thought it looked great; despite its parent's obvious hesitation as they fretted over their child's creation. Oh, and he also has human teeth.
The trailer also gives us a look at Carrey's portrayal of Dr. Robotnik. His evil personality appears to be shown in the film by how he interrupts people a lot, the way he talks like a high-school bully, and only motivation is to capture Sonic and learn about his powers. Also, Robotnik willingly puts Sonic's fur in his mouth. Or are they spines? Well, he is a hedgehog, but it looks like fur. Either way, he puts a part of Sonic in his mouth!
Other than that, the trailer is filled with one good joke and a lot of run-of-the-mill action. You can see this diabolical creation below:
https://www.youtube.com/watch?v=FvvZaBf9QQI
Sonic the Hedgehog Movie Trailer and Release Date
The movie, an American-Japanese collaboration which includes Paramount Animation, hits theaters in November; just after Halloween. So we can all be scared and creeped out come October 31!
What do you think of the Sonic The Hedgehog movie trailer? Will you be buying a ticket to go and see it? Would you eat Sonic's hair/spines?
Hey, at least the internet has been blessed with some great memes for the future.