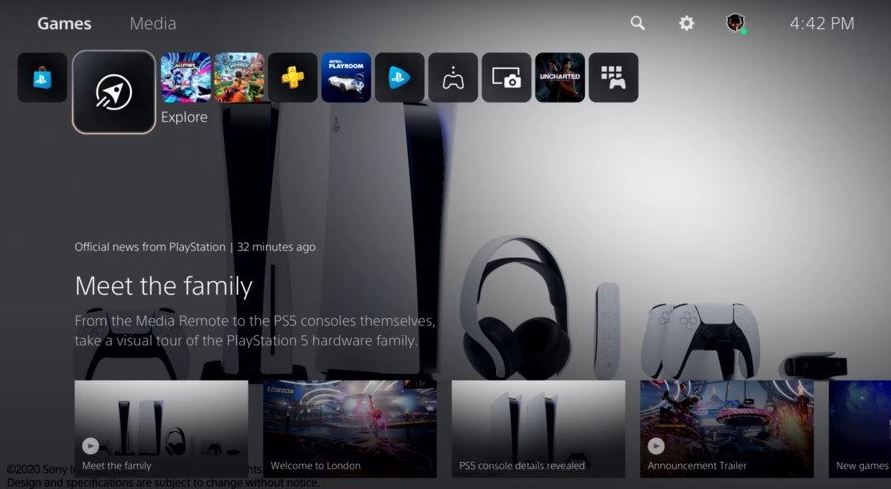 Sony has briefly described the new media centre section of the PS5 UI in a PlayStation Blog post highlighting the apps and streaming services coming to the platform at launch.
At the end of the new blog post, Sony highlights the new features, which were teased in the PS5 UI reveal earlier this month and states the following:
Within the Media space, you'll no longer need to download entertainment apps through PS Store — it's all in the Media space. Creating dedicated Game and Media spaces for the PS5 user experience will make it fast and easy to switch between gaming and entertainment content whenever you want. The PS5 console also features a new Control Center that makes controlling your music easier than ever before, so you can quickly switch between channels, skip, and pause your music.
This is a great little look at the media centre, although it would be nice to get some footage of how it looks and is structured. Not needing to download apps though, is a huge plus. You can get an overall look at the apps coming to the console here.
The PS5 releases on November 12, 2020, in the US and November 19, 2020, in the EU and UK.
Source – [PlayStation Blog]