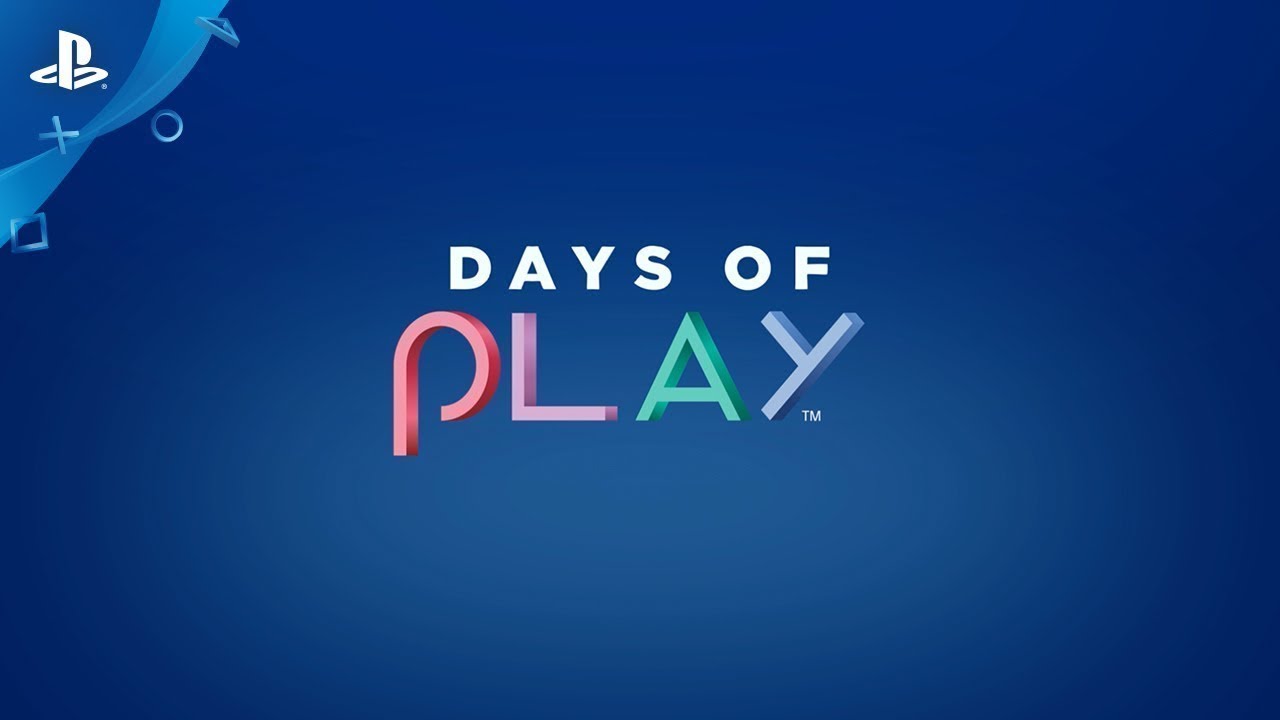 Sony Interactive Entertainment Europe has announced that the Days of Play 2020 savings will kick off on May 25 and will run until June 8. As expected, Days of Play will feature a host of savings across PSVR, PS Plus and PS4 games, including the Hits range and more.
Days Of Play 2020 Detailed
Days of Play will be featured at participating retailers in Europe, Australia, and New Zealand and other select regions, with deals spanning the following
PlayStation VR bundles
PS VR Starter Pack for £199.99/€199.99 RRP
PS VR Mega Pack for £229.99/€229.99 RRP
PS4 Games
Nioh 2 from £39.99/€49.99 RRP
Death Stranding from £24.99/€29.99 RRP
Days Gone from £15.99/€19.99 RRP
PlayStation Hits Games
Selected titles in the PlayStation Hits range from £11.99/€14.99 RRP each, including The Last of Us Remastered, God of War, Horizon Zero Dawn and more.
PS Plus
Save 30% on a 12-month PlayStation Plus membership
Save 30% on a 12-month PlayStation Now membership and play over 700 PS4, PS3 and PS2 classics for a year
That's not all either. The PlayStation Store will be hosting its own deals for a number of major PS4 games and subscriptions to PS Plus, which runs June 3-17.
Over in the US, Days of Play 2020 will run June 3-17, and includes the following:
Select Gold Wireless Headsets – $69.99 USD / $79.99 CAD (MSRP)
Platinum Wireless Headset – $129.99 USD (MSRP) / $159.99 CAD (MSRP)
Nioh 2, MLB The Show 20 – $39.99 USD / $49.99 CAD (MSRP)
Predator: Hunting Grounds, Death Stranding, Dreams – $29.99 USD / $39.99 CAD (MSRP)
Days Gone, MediEvil, Blood & Truth – $19.99 USD / $29.99 CAD (MSRP)
Everybody's Golf VR – $14.99 USD / $19.99 CAD (MSRP)
Astro Bot Rescue Mission, Farpoint – $9.99 USD / $14.99 CAD (MSRP)
The Last of Us Remastered, select PlayStation Hits games – starting at $9.99 USD / $9.99 CAD (MSRP)
12 Months PlayStation Plus membership – 30% off MSRP
12 Months PlayStation Now membership – 30% off MSRP
3 Months PlayStation Now membership – 20% off MSRP